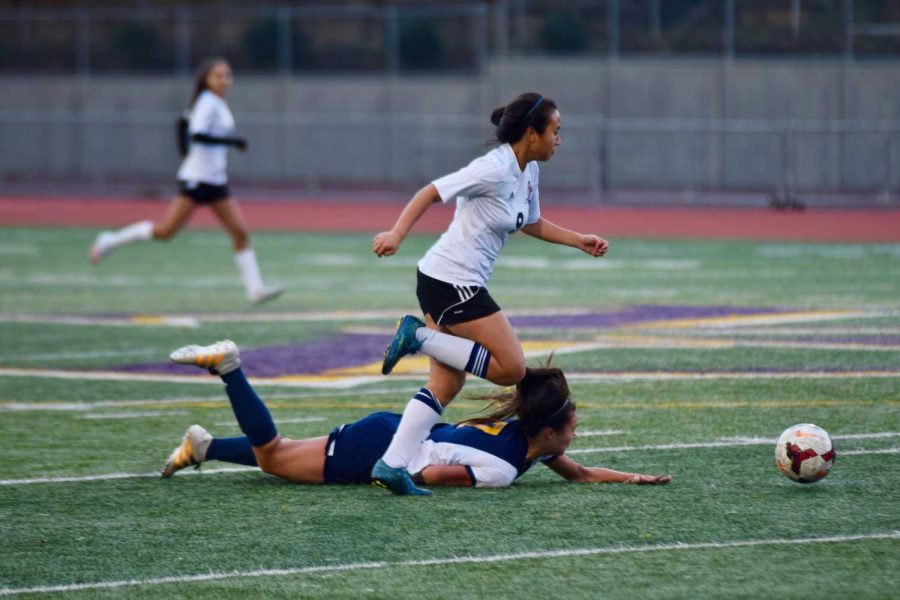 Click on each picture to read more about the sports.
Junior Takeshi Ueno dribbles up the field in a game against Homestead HS on Jan. 10. MVHS fell 3-2, bringing their record to 2-5-4 overall and 0-3-2 in league play.
Junior Andrew Burke takes down a Homestead HS wrestler during practice. At their first meet, the team had only nine out of 15 varsity slots filled and this number has dropped throughout the season. Most of their wins have been from matches in the middle weight classes.
Freshman Jaimie Chan races for a ball after a Milpitas HS defender falls underneath her. MVHS is 3-7-1 for this season and this game against Milpitas resulted in a 0-5 loss for the Matadors.
Sophomore Jessica Ji takes a free throw in MVHS' first quad game against Fremont HS. MVHS fell 44-53 and  is currently fifth in the El Camino League.