Dancing on my own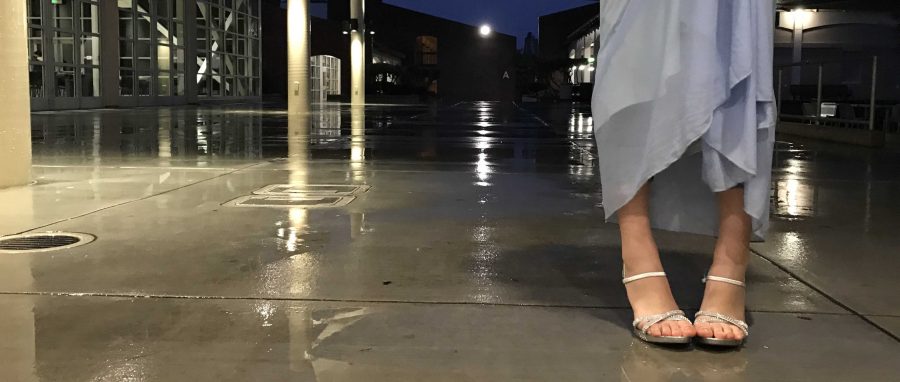 SOLO.
That's how junior Haemin Jeong felt as she looked around the dance floor at the Homecoming dance last year. Couples swinging side by side filled up most of the room, leaving Jeong feeling alone and awkward. She gave up trying to find her friends in the crowd, and instead, pushed open the gym door to get some fresh air, leaving behind the romantic atmosphere and the tune of High School Musical's "Can I Have this Dance."
From a survey of 166 students, 80.7 percent have been to a dance "stag" before. This is definitely not as hyped up as having a prom date is, but going alone to a dance can say a lot about how much students subscribe to the norm that many seem to have set.
Junior class president Juliane Tsai, who along with other MVHS Leadership members helps plan school dances, acknowledges that this pressure to go with a date to dances exists. However, this year, Leadership is replacing the usual Winter Formal with the Winter Blacklight Rodeo to provide a more casual environment.
"For this year, we wanted to get rid of the whole idea that you have to go with a date," Tsai said. "You don't need a date to go to a dance. You can just go and have fun with your friends."
Although Leadership's attempt to introduce more casual dances is admirable, the pressure to find a date still exists for prom, according to Jeong.
"Before, I was honestly going to go to prom even if I didn't have a date, but now that I look at it, all my friends are going to have dates and I don't want to be just awkwardly standing there third-wheeling, so I feel like many things are making me discouraged," Jeong said.
As prom approaches, to Jeong, it becomes the center of discussion among friends, which amplifies the elements already present in the high school environment: drama.
"Did you hear about what she said about that dress?"
That's the response junior Angela Win got after she showed a friend her prom dress in class. Win had posted her dress in the Junior Prom Dress group on Facebook, where students upload pictures of their dresses to ensure no one wears the same one dress. However, after the post, another girl, Jane Doe, who wishes to remain anonymous, screenshotted Win's dress, posted it on her private Instagram and asked why anyone would want that dress. Through a mutual friend, Win found out about the post.
"It was more that I thought [her post] wasn't okay than [feeling] hurt," Win said.
But still, Win was more than a little hurt. Junior prom, scheduled more than a month away on March 25, has quickly become the center of attention for many juniors.
"I thought it was still really early to be thinking about prom," Win said. "That's all people talk about now. Like, 'Who are you taking to prom? What's your dress like? Did you order your dress? Did you order your shoes?' It's just a lot of pressure."
To Doe, the dress situation was blown out of proportion.
"I've just chosen to forget about it and move on," Doe said. "This was honestly a big mistake, like I probably shouldn't have posted it in the first place but I don't want to deal with this and just move on."
The attention on prom is not limited to girls only. The MVHS JP Tux Group was created to satirize the girls' dress group, according to junior Albert Yang. Though there were no posts about him personally, Yang has contributed to the group, making light jokes about one of his close friends.
"I think it's pretty funny, with some jokes being a bit more personal than others, but largely just good humor," Yang said.
To junior Jesse Wong, the pressure before prom is inevitable.
"I feel a little bit of pressure since people are usually supposed to show up with a date," Wong said. "I think guys have more pressure [than girls] because typically we're supposed to ask someone and some might find it embarrassing to show up without a date."
From the survey of 166 students, 62.7 percent felt pressure to get a date for dances. Like most other high schools, MVHS reinforces the classic idea of dances: the perfect outfit, the perfect date and the perfect night. The realization that the night isn't going to be a perfect one is hard for some to overcome; after all, hardly anyone can say that prom was truly the best night of their life. Unfortunately, that pressure to have that night creates competition between classmates. It creates situations like the one Win found herself in.
"Girls need to realize we have to stick [up] for each other," Win said. "We can't always be bashing one another … Prom isn't really about the date. It's about the experience."
About the Writer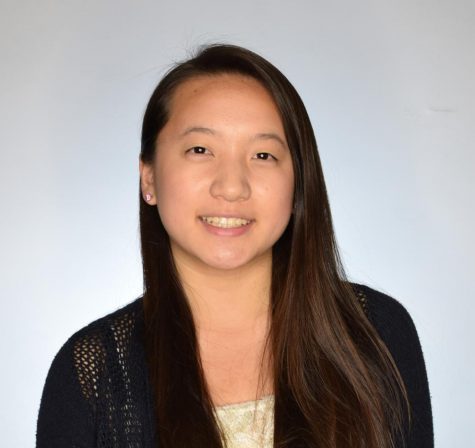 Vivian Chiang, Staff Writer
Vivian is a third year staff writer and former Features and Opinion editor on El Estoque. In her free time, she likes to make videos, listen to music, and hang out with friends.