Wired differently: School-provided support for students with learning disabilities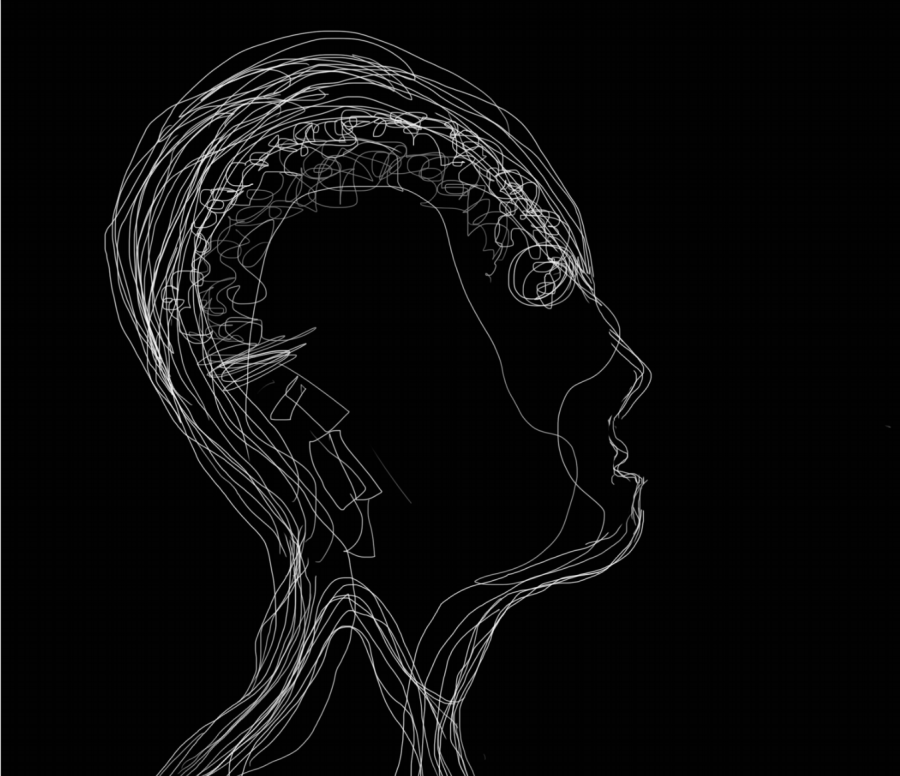 Avni Prasad
February 9, 2017
The first time she saw the slip from the office, she was nervous.
It was not the normal blue slip MVHS students have grown accustomed to seeing. Instead, the slip she got was pink. And on it was the name of a person she had never heard of before: Sheila Altmann, the school psychologist.
"Honestly, I thought I was in trouble," she said.
This would not be the first time she would receive that pink slip. From then on for about half a school year, once a week — usually Thursdays — for about 45 minutes she would be called out of AVID to meet with Altmann.
During these sessions, Altmann would ask her to perform tasks that assessed her memory span —hearing stories and reading back key details, looking at an image for 10 seconds and trying to draw it from memory, memorizing a string of letters and numbers in a random order.
"The first time I went into Mrs. Altmann's room, I felt like I was jumping through hoops and juggling pins without knowing I'd joined the circus," the student said. "In later sessions, I felt very different, more comfortable with Mrs. Altmann and the tasks she asked me to complete. Sometimes, I didn't understand the reason for specific tasks, but I became assured that even if I didn't understand it, she did, and these tasks would help her to help me."
After the series of sessions, the junior girl, who prefers to be anonymous, was diagnosed with executive functioning disorder, resulting in a memory deficit and problems with focusing. This makes it hard for her to do daily tasks like remembering to bring in homework or focusing on what the teacher is saying. For purposes of maintaining her anonymity, we will call her Ann.
DEFINING IEP AND 504 PLANS
At the end of last semester, students filled out a small sheet about the time spent outside of school on a single class. The last two questions asked, "Do you have an IEP or 504? If so, do you use your accommodations?"   
About 120 students out of 2,400 wrote "yes." But for the remaining student body, teachers would tell them, "If you don't know what a 504 plan or IEP is, the answer is 'no.'"
For many students, the question still remained: "What are 504 plans and IEPs?"
Individualized Education Programs, or IEPs, and 504 plans are required by federal law for students who have an impairing disability. A student is eligible for these plans if he or she has a mental or physical impairment that substantially limits one or more major life activity and affects the child's ability to perform or learn.   
After Ann was evaluated by Altmann, she was offered a 504 plan. Her accommodations included individual reminders for homework assignments, extensions on papers and note cards and extra time on tests, if needed. For others, accommodations may extend to preferential seating, testing in a separate setting free from distraction, having a test read aloud, being provided with audio versions of texts and more.
"The whole purpose of this 504 plan and IEP is to tailor it to an individual's need," Altmann said. "The idea of the plan is to level the playing field, so they have equal opportunity for people who do not have that additional challenge."
According to MVHS's Western Association of Schools and Colleges report, this year 83 students have a 504 plan and 39 have an IEP. Both IEP and 504 plans are similar, but provide a different kind of service. Altmann said a student who only needs accommodations in the classroom will typically have a 504 plans, whereas students who may need another class or someone for aid will have an IEP.  
Government teacher Ben Recktenwald had always been slow when it came to reading. In 8th grade, he said his vocabulary was at 10th grade level, but his reading comprehension was a 5th grade level. It wasn't until junior high that one of his teachers said there may be something more than what meets the eye. And sure enough, later than year, he was diagnosed with dyslexia, specifically a visual processing deficiency that makes tasks like reading difficult.
"My teacher probably saved my life metaphorically because nobody else was cluing in on [my learning disorder]," Recktenwald said.
In college, he had an IEP that allowed for accommodations to help him in classes. Even though none of his peers noticed these accommodations, at times he felt stupid because of his learning disability. Having dealt with an invisible disability, Recktenwald is able to relate with some of his students who have 504 plans or IEPs.
"Some students feel that having a 504 or IEP defines them as being stupid or slow, [yet] having a learning disability means that you have an intelligence average or above average, but your grades and performance are below average," Recktenwald said. "As a teacher, I like to remind kids that. I think it's nice for students [with 504 plans or IEPs] to have [a teacher] like them because there is this innate understanding of what you are talking about."
Feeling ashamed of their disorder or embarrassed by their accommodations is not an uncommon problem according to Altmann.
"It's a natural thing of childhood and adolescence to want to be the same, to fit in, to belong, to be normal," Altmann said. "So anything that sets you apart can feel uncomfortable."
ACADEMIC CHALLENGES  
Ann came into math class prepared. Having studied for the test days in advance, she knew the material and understood the content. She walked in the classroom, leaving behind her notebook and study guide, and sat down to take the test. Her preparation, however, was not enough — she had forgotten what she had studied.
According to the WASC report, only five percent of students have learning disabilities, yet about 25 percent of Ds and Fs in classrooms are given to students who have an IEP or 504 plan. According to Altmann, at an academically rigorous high school like MVHS, the effects of learning disabilities can be magnified.
"The bar [at MVHS] is higher," Altmann said. "So it is more of a steep hill to overcome."
Ann's 504 plan helped her bridge that gap. For the first time, she said, she has an A in Math. With her 504 plan, Ann was granted an extra note card in her Algebra 2 class. Her classmates noticed. After she took the exam, a classmate came up and asked her, "Did you cheat on that test?" She vaguely explained the teacher had allowed her a note card and walked away.
"I felt that they didn't understand the entirety of my situation and I didn't even really understand the entirety of the situation either for a while," Ann said. "The competitive culture at this school [leads to] any accommodations immediately seen as an unfair advantage or a way to get ahead, [rather than] accommodations for something that you are lacking."
GROWING FROM LEARNING DISORDER
While 504 plans and IEPs provide educational aid for students with learning disability, Altmann said students with learning disorders sometimes struggle because they are not obvious to the eye.   
"If you are in a wheelchair and can't seem to walk, nobody is thinking 'What a lazy person, not walking,'" Altmann said. "If someone were blind, you wouldn't expect them to copy down notes from the board. But the problem with learning disabilities and mentally diagnoses is that they are invisible. Nobody is aware is that person is dealing with that."
In the past, Ann has overheard friends complain about being in the group with the "dyslexic kid" or the "kid with memory issues." These conversations, she believes limit her potential to merely a disability.
"I feel that [having a learning disorder] is amplified at Monta Vista," Ann said. "They don't see it as 'Oh, this just a secondary quality of this person.' They see it as a defining trait of this person."
To Ann, dealing with executive functioning disorder may not have been advantageous academically, but her disorder did lead to positive growth; it inspired self-advocacy.
"Anytime we overcome a hardship it builds strength and resilience," Altmann said. "If you can overcome that, you can do anything. Even if the road is rough, bumpy, windy, if you can overcome that, more power to you."