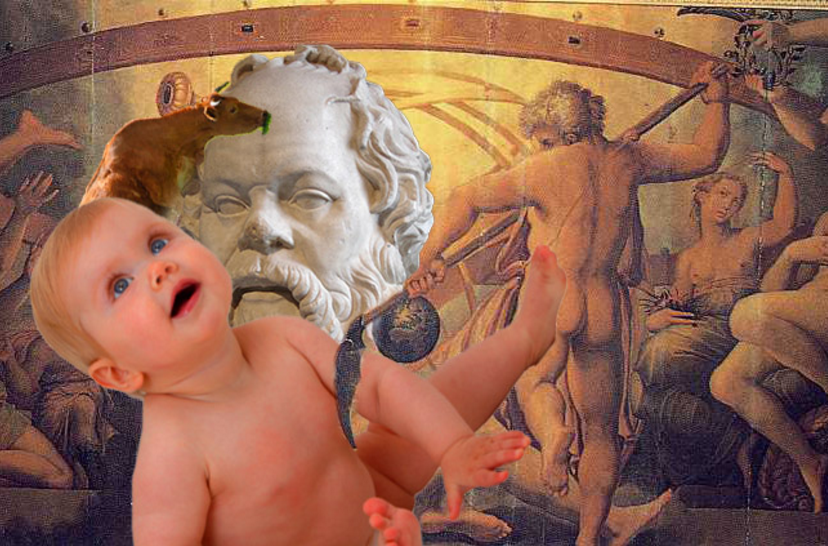 uppose you have to terminate one life: a baby with no ability to feel pain or a cow with a fully-functioning nervous system. Which one would you rather kill?
Moreover, why is killing wrong?
Such questions run rampant in room C204 as Philosophy club tackles their practice: connecting current events to fundamental tenets of philosophy. Together, the officers and club members have discussed a wide range of topics such as the concept of killing, the validity of islamophobia and the issue of abortion. They seek to understand the topics at hand and broaden their conversations to questions such as: do we have an obligation to help humans in need? Are late term abortions okay? Do humans have the right to kill animals?
"Because none of these situations that we've talked about are really black and white… We like to discuss both sides of the perspective," treasurer senior Shreevika Mitra said. "It always ends up connecting back to moral and ethical standards like: is the illusion of something being right or wrong just an illusion? Is there some reason why we consider it right or wrong?"
The goal of each meeting is for members to leave the room with new perspectives on every topic they cover, and hopefully a reevaluation of their own opinions.
"Since we're all in our late stages of adolescence, we're all discovering our own identities… We're developing our world views. But a lot of the time we aren't exactly encouraged to come up with our own conceptions of how the world should be," president senior Sindura Sriram said. "What we do in Philosophy Club is try to encourage people to think about what they believe how they believe the world should be conducted. And then from that, we can discuss modern issues."
Despite the wide range of talks exchanged with peers and the variety of lessons derived from such meetings, club officers have their favorites. Hear what they have to say about their best-loved meetings so far this year:
President senior Sindura Sriram | The Euthyphro Dilemma
[soundcloud url="https://api.soundcloud.com/tracks/306947071″ params="auto_play=false&hide_related=false&show_comments=true&show_user=true&show_reposts=false&visual=true" width="100%" height="450″ iframe="true" /]
Treasurer senior Shreevy Mitra | Abortion
[soundcloud url="https://api.soundcloud.com/tracks/306997600″ params="auto_play=false&hide_related=false&show_comments=true&show_user=true&show_reposts=false&visual=true" width="100%" height="450″ iframe="true" /]
Vice President Junior Nicholas Chen | Bribery
[soundcloud url="https://api.soundcloud.com/tracks/306996108″ params="auto_play=false&hide_related=false&show_comments=true&show_user=true&show_reposts=false&visual=true" width="100%" height="450″ iframe="true" /]