Robotics team starts build season
Another year. Another challenge. Another team.
After the FIRST Robotics Competition (FRC) kickoff on Jan. 7, MVHS' robotics team, MVRT, started their six-week build season. Every team participating in FRC gets six weeks after the challenge is revealed to build, design and program a robot that is then wrapped up in a bag until competition day. This year, the challenge is called "Steamworks."
"There's different components of the game, but it's steampunk-themed," president senior Akhil Palla said. "There's two airships in the middle of the field, and we have to shoot 5-inch wiffle balls into goals called boilers, transport these 12-inch gears to the blimps, and then at the end of the match, they can climb ropes to lift the robots up."
There are many changes this year though, with the passing of former head mentor Mauri Laitinen and a new competing team, Valkyrie, created by former member senior Marcus Plutowski. But despite these adjustments, the team moved forward with goals and plans.
Last year, the team relied on a 13-person executive board to make decisions with information being lost between executives. This year, MVRT has designed a "top-down structure" in which every officer relies on only a few members to receive necessary information. Palla noted this executive system ensures "that all the wide array of things that [are] trying to get done, [are] getting done and on time.". In this process, new positions are made, such as the Director of Diversity Management — a position that will encourage more girls to join robotics.
This year's Director of Diversity Management, junior Deeksha Manjunath, started SiSTEM, or Sisters in STEM, which is an internal program to help guide rookie girls.
"All the rookie girls are assigned to one veteran girl [in SiSTEM]," Manjunath said. "They're called the Big Sisters and the Little Sisters. So we guide them through what they want to do, like a specific interest in the club."
Because the entire robot has to be finished in six weeks, careful planning of time and resources is the key to a successful season. VP of Engineering, junior Ninaad Sridharan, is in charge of overseeing the progress of the robot and code, making sure that every step is done on time before the six weeks are over. He also believes that retaining members is an important part of the process.
"Last year, we had an issue of rookies dropping off because there wasn't much to do," Sridharan said. "So this year, we're hoping to make sure that everyone has a job so that they'll come back the next day and the next year."
The season has just begun, and the next six weeks will be hard. MVRT will have to work through new competition, new mentors and new members. But Palla and his team are ready.
About the Writer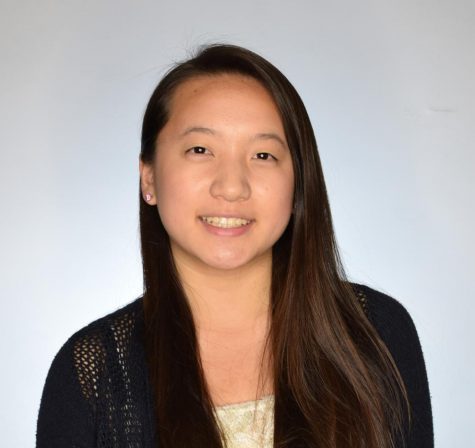 Vivian Chiang, Staff Writer
Vivian is a third year staff writer and former Features and Opinion editor on El Estoque. In her free time, she likes to make videos, listen to music, and hang out with friends.