How the Legislative Council screens clubs at MVHS
Junior Esha Desai walks into a Legislative Council meeting as a representative of her club, Zeal. Usually she attends these meetings as a member of Legislative Council, but today she is here to answer questions and provide insight on why her club would benefit and add to the MVHS community.
Zeal is a club that Desai and others are hoping to create for people interested in the arts. They believe that MVHS is very focused on the STEM and business fields, and want to establish that extracurriculars like dance and drama can be an equally helpful learning experience.
"It's giving them an opportunity to learn different types of art forms from other people who have the same fervor for it," Desai said. "[We] incorporated it into helping other kids and people in underprivileged areas who don't have the opportunity to do so, and teach them [as well]."
Many people at MVHS are like Desai, who want to create new clubs and wait for the right time to start something they're passionate about. However, the path towards establishing a club at MVHS is sometimes confusing and uncertain.
Legislative Council is one of the main processes that clubs must hurdle over in order to be approved. During their meetings, the Council is given a list of clubs and host discussions about them with club commission members. Occasionally people from clubs, like Desai, attend meetings to answer questions. Someone motions for the club to be approved or not and the council verbally votes.
It seems quite simple, but there's more to the club approval process than a discussion and  vote. Problems that members of Legislative Council and club representatives often face are on the topic of similarity and teacher availability. Clubs that are too similar to one that already exists are often not approved, and clubs that have teacher advisors who host multiple clubs already must find a new advisor before they can be approved.
Because the decision from the Legislative Council on approved clubs is often the last, members of the council receive discontent and anger from representatives whose clubs were not passed.
"There have been cases where a person in Legislative Council and a person in the club fought because they [wanted their club to be approved]," Legislative Council member sophomore Sunjin Chang said. "A lot of people came up to us and asked [why their club didn't get passed]."
With this process, there comes questions of its effectiveness. Some members of legislative council see how much better this process is, because students are voting for their clubs instead of teachers.
"I think overall the method of voting is nice," Chang said. "It's just that sometimes we need to put our biases down."
Another member of Legislative Council, senior Mei Jin, thinks differently.
"It's really effective in the sense that a lot of clubs get passed, but most of the clubs that come in I think shouldn't really get passed," Jin said. "In general we just tend to approve all the clubs, even though they might not add anything [to MVHS]."
Even though there are differing opinions on how the system works, clubs are still passed and denied frequently, and often by the Legislative Council. And as Jin reflects, that isn't always a good thing.
"Our motives for making clubs or joining clubs surround what looks good on college apps," Jin said. "I feel like there's no incentive for clubs to be good because they're very limited to what they can do."
About the Writer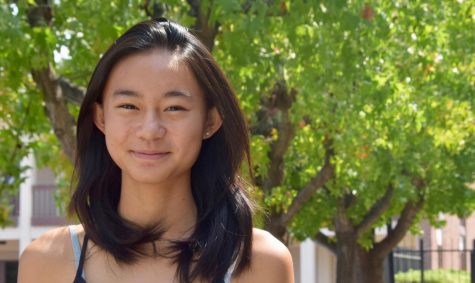 Claire Chang, Features Editor
Claire Chang is a senior at Monta Vista and is the print features editor for El Estoque. Before she was a features editor, she was both a multimedia and print news editor. She runs for the school's cross country and track teams and enjoys reading and hanging out with friends and family in her free time.