VERGE: What to avoid in college essay writing
College applications are, in a sense, a summary of a student's life. They give colleges a better idea of who the applicant is while showing their basic qualifications like test scores and grade point averages. However, beyond the transcripts, part of college applications is the essay, which gives students a chance to differentiate themselves through words to allow admission officers to obtain  a better understanding of a student. Yet there are still unspoken taboos of writing college essays. Deciding which experiences to write about and how to write them in the best possible way is one of the most difficult parts.
Guidance counselor Monique Balentine has been running a college planning workshop for three years. In her two years of being a MVHS counselor, she has noticed certain trends that she feels students should avoid. Her advice is that students should not write about superficial events or summarize experiences in their lives, but rather write about the impacts of the experiences themselves. She recommends participating in peer editing of college essays.
"Have somebody who really knows you read your essay," Balentine said. "So for me, that was my mom. It was super hard for me to throw all my emotions out there because I'm more of an introverted person. Having somebody who's really close to you read it helps to bring out more of you into the essay."
Rather than stating their accomplishments, it's important for students to describe what they have taken away from certain experiences.
"There are thousands of students in the state of California who might be president of Speech and Debate," Balentine said. "You really just need to say how did that experience change you as a person and how are you better because of it? That's the most important piece."
MVHS alumnus Xiande Deng knows firsthand the effort that goes into meticulously crafting each college essay. One thing he has learned after writing countless college essays is the importance of avoiding a common epidemic among high school students: procrastination. Deng remembers, due to the magnitude of work that needed to be done, he did not spend enough time on each application.
"I had almost 30 applications to do, it was very time consuming, a lot of writing to do, a lot of applications to fill out, it was very time consuming, again, just hard," Deng said. "I remember that one application I didn't do because it had six or seven writing things to do, but I just didn't have the time to do it. But the rest was simple but time-consuming."
Senior Andy Ma has had a similar experience with his college application process, researching schools during the summer but not starting on the applications until later. This left him less time to revise his essays.
"Some of my friends have looked over [them] and I've asked them for advice. Also, I asked my mom for some help," Ma said. "Maybe if I had not procrastinated as much, [my college application essays] could have ended up better, but overall I'm satisfied with how they turned out."
Writing college essays without a doubt is the home stretch for many seniors. Though it may present a great obstacle for students, they can take the negative experiences of others as a cautionary tale for writing their own essays.
About the Writer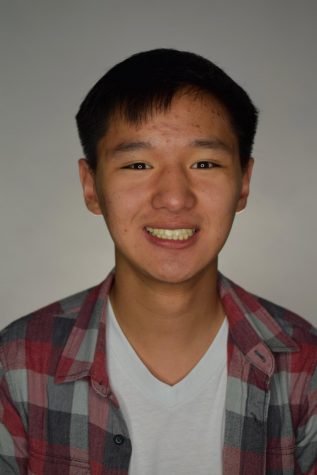 Daniel Lin, Staff writer
Lin, a senior and third-year staff member of El Estoque, serves as Webmaster for elestoque.org. Lin was Copy Editor and Special Report Editor in 10th and 11th grade, respectively.