Girls tennis: Team picks up first home win of season against Gunn HS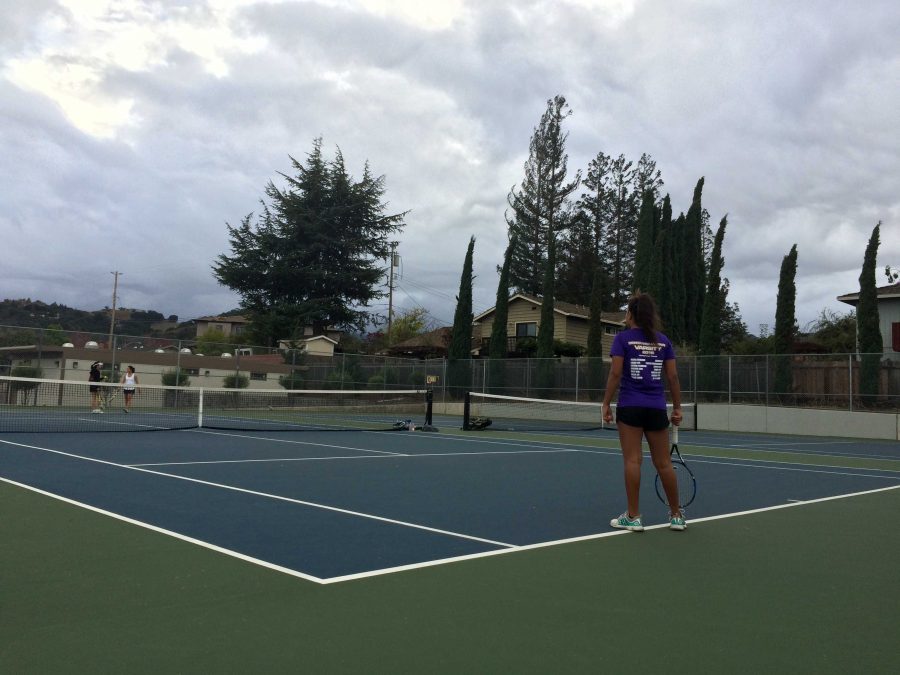 What should have been a routine match against Gunn HS on Sept. 29 turned out a little differently than expected.
The game was supposed to take place almost a month ago, but GHS had it postponed until Oct. 24. The day before MVHS' next away game against them.
When the day of the game finally came, a GHS player failed to show up for her match, resulting in a forfeit and an automatic win for her opponent, senior Kelly Kim.
Despite these schedule changes and distractions, MVHS came out on top, winning its first home game this season and beating GHS 5-2.
Here are the final scores of each match against GHS on Oct. 24:
Court 1
Sophomore Leslie Ligier won her match 1-6, 6-1 and 6-4 after coming back from losing the first set.
Court 2
Junior Carol Lei lost her match 1-6 4-6.
Court 3
Senior Arushi Rai beat her opponent 6-1 and 6-0.
Court 4
The GHS player who was supposed to play on this court did not show up, resulting in GHS forfeiting this match and an automatic win for MVHS.
Court 5
Senior Emma Tong and Junior Joyce Shiah won their match with a score of 7-5 and 6-1.
Court 6
Sophomore Tanya Ravichandran and freshman Meera Bambroo lost their match 4-6 and 6-4 after losing a tiebreaker 6-10.
Court 7
Freshmen Jai Uparkar and Jocelyn Tseng won their doubles match 6-3 and 6-4.
FINAL: MVHS beat GHS 5-2
The girls tennis team's senior night and last home game of the season is on Oct. 31, 2016 against Lynbrook HS
UPDATE 10/27: A previous version of this article stated that the girls tennis team would not be going to CCS. However, the team still has a chance to do so if it wins the last home game against Lynbrook HS on Oct. 31. It also stated that Joyce Shiah is a senior when she is in fact a junior. Also, the player that was supposed to play on court 4 was senior Kelly Kim, not junior Rashmi Ghonasgi.
About the Writer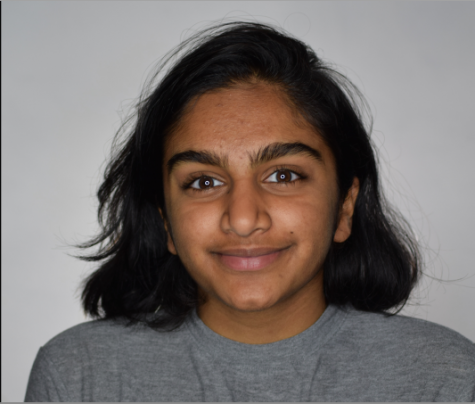 Himani Yalamaddi, Staff Writer
Himani is a senior at MVHS and a second-year staff member. She enjoys trying new things, going to different places and being outdoors.