Field hockey: MVHS Varsity loses to three time CCS champions
Co reported by Emma Lam

T

he varsity field hockey team fell to Los Gatos HS 0-7 last season on Sept. 16, so this time around MVHS anticipated a difficult game against the reigning CCS champions. The game started with MVHS playing mostly defensively. Within the first 10 minutes, LGHS had already scored twice. Although MVHS was able to intercept many passes, LGHS broke away multiple times and scored two more goals in the next 10 minutes. With the remainder of the half, junior Serena Yoo was injured in the face by a high ball and a foul was called. Yoo recovered quickly, and for a few minutes after , MVHS kept the ball on the other side of the field. The momentum didn't carry throughout the latter half however, and LGHS regained possession and scored three more times by the time the half was over.

Starting the second half, MVHS remained persistent and walked onto the field with a cheer of "MV score." Despite the emotional boost and more possessions of the ball, MVHS was unable to score. LGHS scored two more times in the first 10 minutes of the second half and, after a timeout was called with less than 15 minutes remaining, MVHS prevented LGHS from scoring until there were only two minutes left. The game ended 0-10 with LGHS scoring off a breakaway in the final minutes.
Additional reporting by Anthony Moll
About the Writer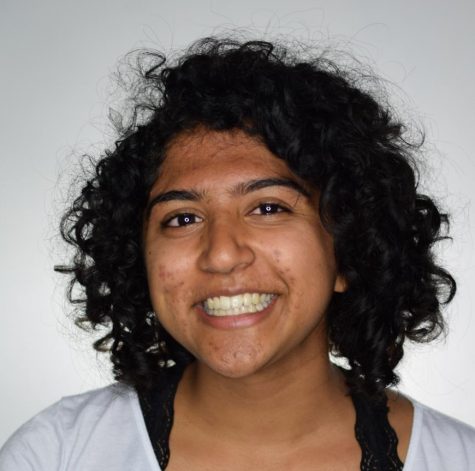 Anjini Venugopal, Staff Writer
Junior Cheri Zhou discusses her future in art