Addressing the term "frape" head-on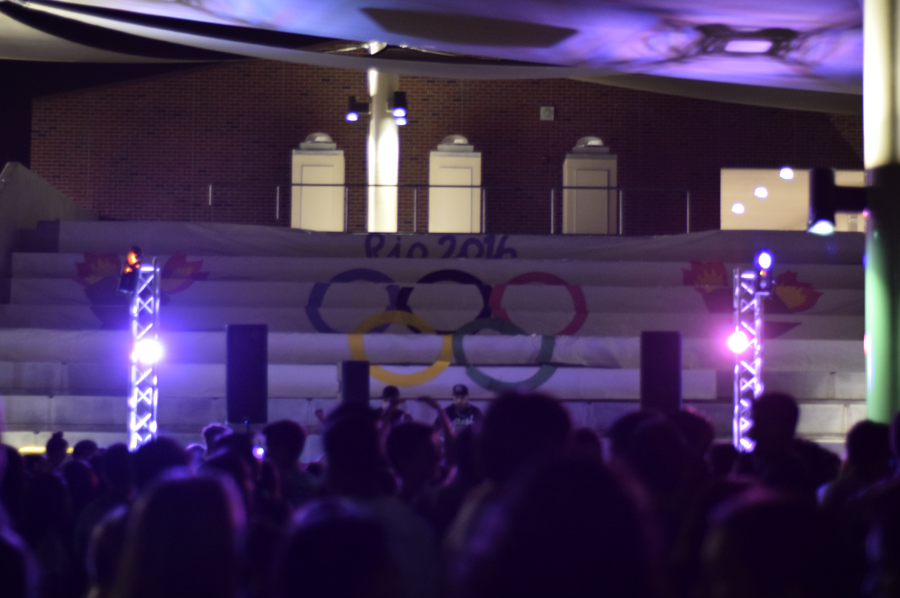 Co-written by Sara Entezar and Avni Prasad
When our journalism adviser Julia Satterthwaite told us some of her freshmen students were afraid of being raped at the Welcome Back Dance, we laughed.
Yes, at the Welcome Back Dance people dance sexually, through freaking*, but in no way does the dance model or compare to the gravity of rape. However, the Welcome Back Dance is casually referred to as "frape." So when freshmen — who have never attended a high school dance — hear the term "frape," it's not hard to see why they may be afraid to attend the dance.
"Frape" is not only an insensitive word to throw around so casually, but it is also an inaccurate term that can create an isolating effect for students who merely want to enjoy the dance without participating in freaking*.
A few years back, administration took a survey of 625 students to find that 20 percent were not comfortable attending dances and 37.9 percent were uncomfortable with the way others danced. Administration started to give Monta Vista Expectations presentations for incoming freshmen and held Link Leader dances before school to encourage students to attend dances.
However, the image of the Welcome Back Dance as "rape" inaccurately still persists. According to a survey of 251 MVHS students, 59 percent said that "frape" accurately describes the culture of the Welcome Back Dance. However, that shouldn't be the case, as ASB president senior Malika Singh points out.
"We are doing our best to promote the dance as it really is – a dance to welcome the new class to the school," Singh said.
This year, especially, Link Crew and Leadership are doing their best to change the image of dances. Junior Pallavi Sripathi explains how she emphasizes to her link kids that spreading rumors about the dance can really change other people's perspectives, which they carry throughout the rest of high school.
Leadership is also making efforts to highlight the variety of additional activities that would be available at the dance.
"We put in a lot of effort to provide activities for people of different interests, such as basketball machines, air hockey, free food, Wii games," 2018 class officer Ashley Chang said. "There's also the focus on the theme, which was Olympics at this year's Welcome Back Dance, and students can see that with our decorations, activities and food provided."
However, as much as Link and the administration are trying to avoid using the term "frape," the lingering whispers of the term can be heard in the hallways during lunch or between periods.
"I first heard about [frape] because my brother told me about it," freshman Jackie Yeung said. "[He told me] general stuff of what happens, and that it's overall not very PG."
While interpretations of the word may vary, students know that the word is wrong. Of 251 students, 65 percent of students use the term "frape" with their friends, but only six percent use it around teachers. Principal April Scott** believes that is the main problem.
Obviously people know that this term is wrong because they keep it hidden," Scott said. "They would never come up and say it to me. They would never go up and tell it to a teacher, which immediately tells me they know it's wrong, and that's what concerns me."
Assistant principal and ASB leader Mike White has been working to make dances a more welcoming environment. He said he's been working for years to eliminate the use of the word.
"If it's being used, then we need to address it," White said. "I don't know what to do [because] it's not a term I hear."
While administration and Link Crew members can try all they want to eliminate the use of the term "frape," as long as students don't acknowledge the insensitivity of the word, "frape" will remain.
Ultimately, it's up to the student body to think about its use of the term and recognize that it's actually pretty awful. The only way to make the term totally disappear is for students to get on board with actually welcoming the incoming freshman class instead of scaring them with such an emotionally charged, suggestive term.
*Freaking, also known as grinding, is a type of close partner dance where a female is in front of a male as they sway back and forth rubbing their bodies against each other.
**Principal April Scott discusses the "inappropriate" behaviors at dances. Take a look at her interview here.
About the Writer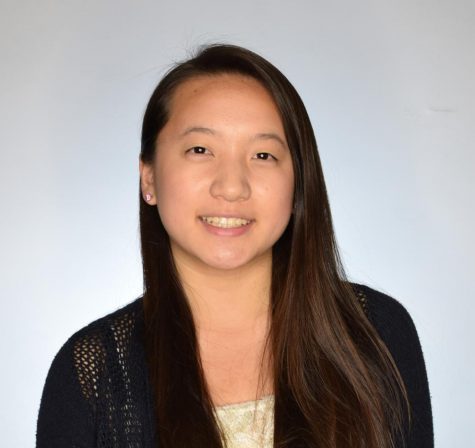 Vivian Chiang, Staff Writer
Vivian is a third year staff writer and former Features and Opinion editor on El Estoque. In her free time, she likes to make videos, listen to music, and hang out with friends.