Baseball: Matadors end three game skid with win over Gunn HS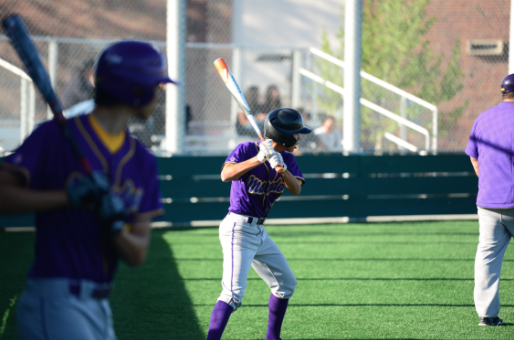 Down 3-1 in the third inning, the Matadors were on pace to lose their fourth straight game and their second in a row to the Gunn Titans. But determined to not let their season fall out of their grasp, they decided to put their rally caps on and get to work. Four innings later, they emerged with a 6-3 win over the Titans on Mar. 24, snapping their three game losing streak and taking their first step in the right direction.
The Matadors jumped out to an early 1-0 lead off of an RBI single from sophomore Josh Huang. However, it was short-lived, as the Titans scored two runs the ensuing inning, the second being pushed in by a single into left field
from junior Josh Radin. They tacked on another run in the third to extend their lead to two. Senior pitcher Andrew Ding and the Matadors, although at home, were again reeling.
"We're not really like a typical team to get pumped up," senior Ryan Granzella said, "so we started with low energy and we kind of fell in the same pattern that we were in from the last game."
These first few innings served as a wake-up call for the Matadors. But they finally found their groove and started a run of their own. After a couple of innings experimenting with the pitching of the Titan's Leland Pama, they found a way to relax in the batter's box and feed off their own momentum.
"We had a mindset change and our coaches were getting on us," Kumaraguru said. "As a collective unit, we were like 'Alright, we have to turn this around right now.'"
The first two batters of the inning, sophomore Sathya Kumaraguru and and senior Matt Li got the rally going by finding their way on base. Then with one out and Li and Kumaraguru on second and third, respectively, the
Matadors Huang blasted a deep triple over the center fielder's head to bring in two. The ensuing batter, senior Surya Kumaraguru launched a sacrifice fly to bring home Huang to the elated Matador dugout. Just like that, they were back up by one, 4-3.
The Titans rode on their offensive momentum from the previous inning and looked in prime position to regain the lead with runners on second and third with no outs. But due to poor base running and tremendous fielding by Surya Kumaraguru at third, the Matadors were able to clamp down defensively and create a double play to get out of the jam.
In the bottom half of the inning, the sophomore showcase continued to take over the game. With Huang and Sathya Kumaraguru scoring in the previous inning, Jarrett James singled, stole second, and reached home plate on an RBI single from Sathya Kumaraguru to complete the trifecta; all three sophomores on the team, made it to the promised land.
Two innings later, after Ding and junior Jared Slater combined to pitch two shutout innings, Surya Kumaraguru came into close the game, much to the surprise of the opposition and the Matador fans. Kumaraguru, who was a dominant pitcher for MVHS last year, had been unable to pitch for a large portion of the season due to a nagging
elbow injury. This day marked his first meaningful appearance on the mound in almost a year.
"It was really frustrating," Surya Kumaraguru said. "You can ask any of my teammates. I really wanted to be out there. More than batting, what I could help the team most was with pitching."
And he made the most out of that opportunity by getting the save and sealing a much needed 5-3 victory for the Matadors to snap a three game losing skid. With the win, the Matadors improved to 5-7 overall and 2-2 in league.