Runs in the Family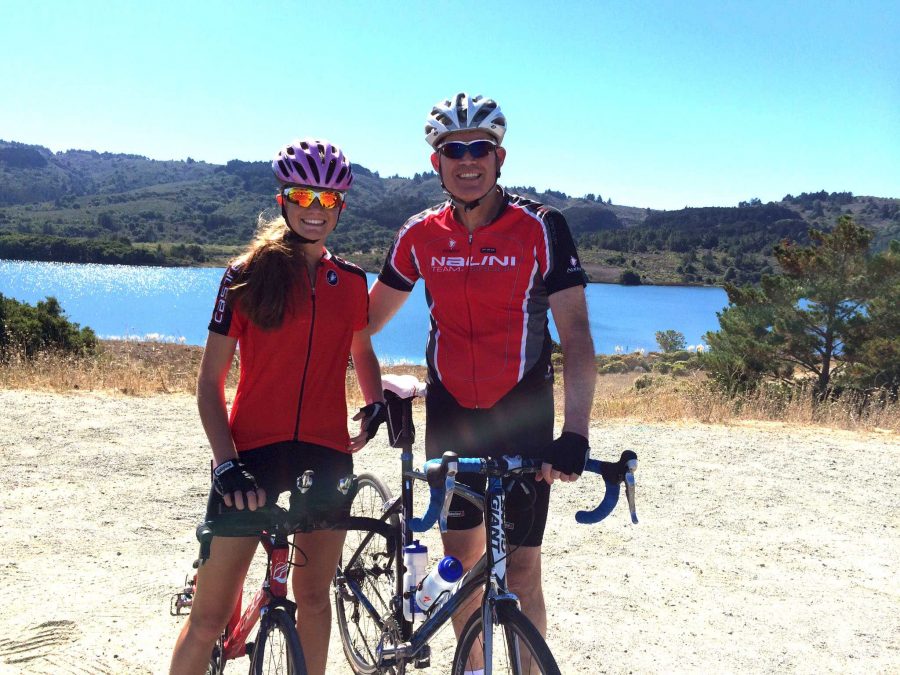 Story by Akshara Majjiga and Pranav Iyer
A

s a former Division 1 volleyball player, Cary Bishop wanted to find a way to continue his passion for the sport after college. Cary contacted one of his friends who told him that he was running a volleyball league made up of corporate teams.

"After practice, we'd go over to this pizza place and these guys were always talking about this girl named Irene," Cary said.

Coincidentally, Irene Economy also joined this league while working for her first company out of college.

Cary and Irene first crossed paths during an advanced volleyball class. From there, their relationship blossomed. And decades later, due to their shared love for sports and the outdoors, a family of top-tier athletes formed. The Bishops.
---
When asked for a word to describe the family, Irene didn't hesitate.
"Goofballs," she said.
The Bishop siblings, Kevin, Ryan and Kelly, as well as their parents, have grown up experiencing a variety of sports. Since they were young, they had been introduced to, among others, downhill skateboarding, volleyball, swimming, running, biking, skiing and scuba diving. Overtime, they each found their niche in a few sports and have pursued them with dedication. Although their athletic paths have diverged as they got older, there has been a lasting connection between them.
"Having all been introduced to the same sports," Kelly said. "we understand how hard each other is working."
At an early age, class of 2012 alumnus Kevin became a competitive runner and found his passion. By the
time he graduated from MVHS, he had achieved first place in the 3200 Meter race and second in cross country in the CCS championships. After graduating, he enrolled at Stanford University, a top 25 cross country and track and field school, and has worked his way up to becoming an elite college runner.
Witnessing his immense success, Kelly has followed in her brother's footsteps.
"I watched Kevin become really good at running," Kelly said, "so then I [thought] maybe that could be me."
Inspired, she found a passion for running and since then, has achieved similar accolades to Kevin's at MVHS. As a junior, she has already achieved success in CCS and has competed in the California State Meet for three years.
While both Kelly and Kevin have invested their lives into running, their middle sibling, Ryan, followed a different path. A graduate of the class of 2014, he was a captain of the MVHS boys volleyball team that was a CCS title contender. But after breaking his leg his freshmen year at UC Santa Barbara, he put volleyball aside and instead pursued an alternate sport, downhill skateboarding. When Ryan was five, he received his first skateboard, and as a child, much of his free time was spent boarding up and down the small hill next his house. Now that he is at UCSB and just minutes away from the Santa Ynez Mountains, he is in the perfect spot to pursue his passion.
"It's kind of out there from most people's points of views," Irene said. "He just never let it go. He loved it right away, from when he was a dinky little kid."
We're a family that has to being doing something all of the time whether we like it or not. Junior Kelly Bishop
The Bishops' passion for sports has forced them to make sacrifices that they have learned to appreciate. Since the age of three, Kelly and her brothers have accepted that Sunday is their homework day, and this mindset has helped them achieve their goals.
In this family of athletes, there's always someone to look up to: a cousin at the Olympic Trials for swimming or a relative winning a regional skiing competition. But their biggest fans will always be their parents and siblings.
"[Seeing them succeed] is just the best. It's addicting," Irene said.
"As time goes by, you start seeing the highs and the lows," Cary said, adding on.
---
UNBROKEN TRADITION
The Bishops prefer to eat their Thanksgiving meals guilt free. And, as a family of athletes, what better way
to burn the calories than waking up early for a game of volleyball. Since the kids were old enough, the Bishops have headed to a sand volleyball court in front of Valley Church for a game, trading out partners and sitting out to cheer each other on.
"Every Thanksgiving morning, we wake up knowing we're going to eat a huge meal," Irene said. "We head out that morning and play just as many games until we drop."
As Ryan and Kevin have gotten older and moved out of the house, their time spent together with the family has been more limited. Still, their love of sports has had a major impact on their family time. A few months ago, Kevin, Kelly, Cary and Irene trained together for a triathlon at Pacific Grove. Though they all had different goals, whether it be just finishing the race or reaching a certain time, they ran the race together, and Kelly and Kevin waited and cheered for their parents to cross the finish line after them.
"I think of how lucky we are," Irene said, "that we have teenagers who want to spend time with us."
---
NEVER STOPPING
"We're a family that has to being doing something all of the time whether we like it or not," Kelly said.
The Bishops have always lived an active lifestyle. Kelly first became involved in a sports team when she was three and started swimming. Since then, her dedication has amazed her parents.
"After a bad race, you and I would be kind of devastated," Cary said, "and you'll see Kelly talking with her coach and she'll be smiling and they're deconstructing the whole event."
Once the Bishop siblings graduate, Irene and Cary don't know how they will spend their weekends: no swim meets to go to, no track meets, no volleyball games.
"You start to realize that yeah, this is a whole lot of fun right now," Cary said, "but things will change when they're off on their own."
But for the meantime, they will be glad to live every moment of their children's success.
And they're not that worried. As Kelly said, "Someone's always doing something and that makes for interesting stories."
About the Writer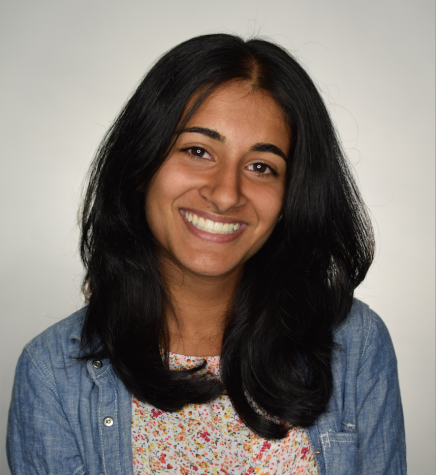 Akshara Majjiga, Staff Writer
Akshara Majjiga is a senior and third year staff member for El Estoque. She has formerly served as Managing Editor and Sports Editor.