Girls soccer: Team dominates Lynbrook HS 2-0
Story  written by Vivian Chiang and Amita Mahajan
On Jan. 8, the crowd was silent as captain senior Alissa Paterson approached the opposing goal with the ball. She dodged the Lynbrook HS goalie and swiftly kicked the ball into the goal from a slanted angle. The girls soccer team and their onlookers burst into cheers. Paterson ran back towards the center of the field, welcomed by high fives and pats on the back from her team.
Although the Matadors were content with both the goals they scored, they had expected to have a solid game.
"I thought we'd win, because that's what everyone on the team was telling us," freshman Mia Polcyn said.
The Matadors controlled the first half of the game, with sophomore Emma Lam adding another goal to the count, defeating Lynbrook HS 2-0. Though there were some close calls, the team managed to keep the ball safe from their own goal.
"We were passing really well," Paterson said. "We were pretty strong on the defense and we controlled the center of the field pretty well."
Despite a few strong approaches by LHS players, MVHS maintained possession of the ball throughout most of the game. LHS tried to strike back in the last five minutes of the second half of the game, but sophomore Gabby Campbell saved every shot that came her way.
Senior Monica Polgar watched the game from the sidelines, having gone through surgery earlier in the season. Although she was disappointed that she couldn't be part of the game, she was satisfied with how the Matadors played.
"I think we're getting a lot better with communicating with each other and kind of getting used to each other's playing styles," Polgar said.
The Matadors' next home game is against Cupertino High School at 3:30 p.m. on Jan. 15.
Photos by Vivian Chiang and Amita Mahajan
About the Writer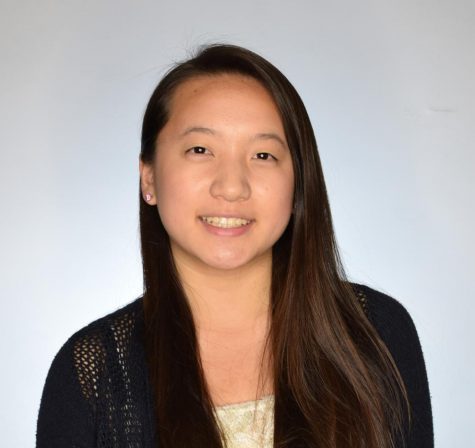 Vivian Chiang, Staff Writer
Vivian is a third year staff writer and former Features and Opinion editor on El Estoque. In her free time, she likes to make videos, listen to music, and hang out with friends.