Girls soccer: Veteran team looks forward to successful season with a new mindset and improved strategies
Story written by Akshara Majjiga. Additional reporting by Amita Mahajan and Vivian Chiang.

The team kicks off practice by running two laps around the field. They are led by team captains and seniors Alissa Paterson, Rachel Poulo and Monica Polgar. Video by Amita Mahajan.
The air was chilly during the first week of the season, but at exactly 3:30 p.m., the team was ready to practice. They jogged two laps around the field, laughing and chatting, excited for the months ahead of them.
Last season, the girls soccer team was primarily made up of underclassmen who were somewhat unable to compete with other high school teams mainly comprised of upperclassmen. Since only one of their teammates, class of 2015 alumnus Janaye Sakkas, graduated last year, they now have a predominantly veteran team that understands one another's playing styles and strengths.
"It's typically pretty hard to mesh well as a team for a school season just because it's only a couple of months," senior captain Alissa Paterson said, "so it's kind of nice to have that advantage of already having played with each other for a whole season. You already know each other off the field so it helps translate on to the field."
Even new players have quickly adapted to the team and learned the new formations.
"All the girls are super nice," freshman Mia Polcyn said, "so it's easy to be yourself and build a chemistry on the field."
According to coach DJ Driscoll, with more upperclassmen and club players, the team is looking to have a more successful season than in recent years. Despite this being Driscoll's third year coaching, this is the first year where he has witnessed so much talent and dedication on the field.
"This is the year. We have a lot of good captain seniors and with their leadership and their drive, I think we'll challenge for the [CCS Division] title this year," Driscoll said.
His goal is to teach the team to play faster by introducing a new 3-5-2 formation with fewer defenders and more midfielders to press the opposing team. He is currently planning sessions in the classroom to go over and enforce the importance of this skill. The captains agree that they have a lot of work ahead of them if they hope to have a winning season.
"We're kind of just getting into the swing of things," captain senior Monica Polgar said. "Practice has been good, but we need to get it to be a little more serious and focused."
Yet sophomore Riya Khilnani feels like they are heading in the right direction.
"We have a lot more players, a lot more commitment," Khilnani said. "Practices have been more about getting better as a team and how to work together. I think our motivation has gone up because last year we kind of had that mindset that we weren't going to win, but this year, it's different."

The girls spend most of practice in a scrimmage. Driscoll stops play every few minutes to coach the team on different strategies they can use. Video by Amita Mahajan.
About the Writer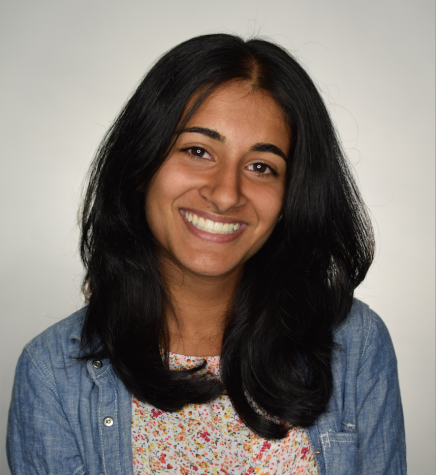 Akshara Majjiga, Staff Writer
Akshara Majjiga is a senior and third year staff member for El Estoque. She has formerly served as Managing Editor and Sports Editor.