The new and improved Pumpkin Spice Latte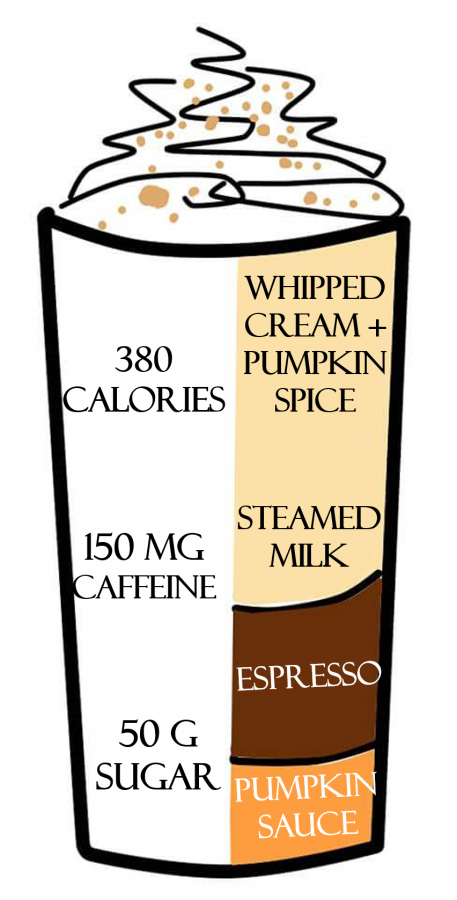 A

lthough it still feels like summer in Calif., students are already beginning to talk about the popular Pumpkin Spice Latte from Starbucks. For some, it's a weekly (or even daily) treat. However, the ingredients in a Pumpkin Spice Latte are no treat.

This year, Starbucks has made some major changes to make the Pumpkin Spice Latte by removing caramel coloring and adding real pumpkin. But that still doesn't dramatically change the unreal amount of sugar, calories, caffeine and chemicals found in the best-selling Starbucks drink. Hover over the image below to see what's really in a Pumpkin Spice Latte.
Unfortunately, many students never realize the unhealthy ingredients. Sophomore Rachel Lee is a frequent visitor at Starbucks.
"I wasn't aware they put so much chemicals in their drinks," Lee said. "I thought it was good because it sounds good and everyone talks about it."
However, even knowing the unhealthy contents, Lee still says that she is still planning on drinking lattes this fall.
And although other students may know that Starbucks' drinks may not be the most healthful, they don't seem to care that much. Some, like sophomore Phillip Hocker, simply ignore the nutrition facts.. Hocker likes Starbucks and dismisses all the health risks by saying that research is constantly saying something new causes cancer.
"I don't [care]… everything can cause cancer," said Hocker.
Many major corporations use cheap ingredients that are detrimental to one's health to save money, but freshman Cindy Guan thinks that Starbucks has no good reason to do this.
"They make enough money; they're not a poor company at all," she said.
Although the content of Starbucks' drinks never concerned these students, they still gladly welcome the healthier changes Starbucks' has made to the Pumpkin Spice Latte.
About the Writer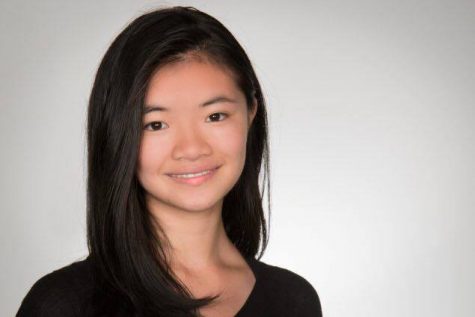 Ilena Peng, Staff writer
Ilena Peng is a senior with a love for tea, books and journalism. Formerly, Ilena was one of two editors-in-chief, as well as a news, entertainment and business editor.