Aspects of lights debriefed by drama students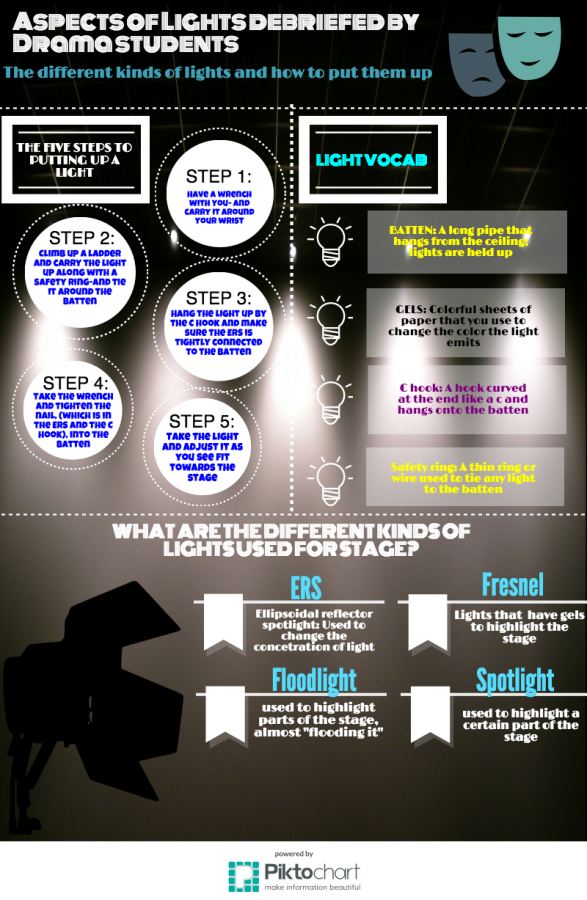 The drama department holds three classes in total: beginning drama, advanced drama and advanced drama honors. Three completely different classes, all doing different things at the same time. Yet there is one thing that each of the classes have to learn eventually.
Set construction. Also known as Set Con.
"Set Con is where different members of the cast come together to work on the set, along with building, painting and hanging up lights." said sophomore Stephanie Mullen.
In Set Con, you have to build a set or stage in a very fixed amount of time. No errors or mistakes can be made, for the simplest one can lead to an injury on stage.
"Set Con is very complicated," advanced drama student sophomore Victoria Xiao said. "It requires a lot of hard work and teamwork."
So what actually comes into play when a crew member does Set Con? The hardest part is lighting. Xiao and Mullen give us an inside look at how lights are a crucial part of set con, and how they can be used for certain parts of the stage.
About the Writer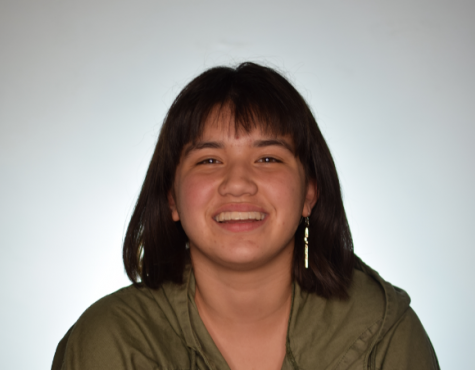 Emma Lam, Staff writer
Emma Lam is a senior and a third year member of El Estoque. She enjoys pitching creative ideas in her section as well as designing pages. She currently serves as a copy editor and in the past has served as a Special Report Editor and Public Relations