First Week Blues

T

he moment I saw the letter about Running of the Bulls I realized that I'd spent my entire summer doing nothing. Ideally, I would spend the summer learning material for my new classes. But let's be real; I spent the larger half of my summer listening to music and watching Youtube videos, just as I'm sure many of fellow peers did.

So when Troye Sivan, who happens to be a Youtuber and singer, released his electro-pop EP "Wild," on Sept. 4, I just about went wild (pun totally intended.) If only my mind hadn't screwed up my favorite track "Fools" by relating it all to school.

        I am tired of this place, I hope people change.

Only one month in and tired of school? Please tell me I'm not the only one whoís already exhausted by the early mornings and late nights. I recall walking into school the first day, naively hoping that this year would somehow be less tiring than the last. What a foolish thought. As Cher Horowitz would say, "As if." But high school isn't like "Clueless," where Cs can become As simply by setting a teacher up on a blind date. Unfortunately, no matter how much I dream, grading systems are just one of those things that will never change.

         I need time to replace what I gave away.

No, my friends. No time can replace what I gave away. Without realizing it, I had given away part of my sanity. Not to mention my social life. Oh, and sleep. We both know that no time can replace all the sleep I gave away.

  And my hopes. they are high, I must keep them small.

My hopes were high… only for the one whole week between Running of the Bulls and the first day of school. I crossed my fingers for teachers who don't grade insanely hard. I hoped that maybe I'd be more productive and maybe, just maybe, I'd have a nice cushiony grade so I could kick up my feet and relax a little when finals came around. Then I'm sitting in yet another classroom with the teacher telling me how tests are worth a mere 65% of my grade.

At least I wasn't one of the unfortunate few who got a graded pop quiz on the first day of school and then signed into Schoolloop to see a beautiful curve: C. Yay… I think, This is going to be one of those years again, isn't it? Thank you very much, first day of school. You have taught me a valuable lesson: to keep my hopes low. If only I could lower my parents' hopes too…

Though I try to resist. I still want it all.

I think this just about sums up all my thoughts on Club Promo Day. Trying not to sign up for any clubs I don't actually want to be in, but signing up for a bunch of clubs that I'll never actually join. I jot down my email. Maybe this will look good for college apps. It sounds sort of interesting? I might come to the first meeting because there's free food. More likely, I won't even go because getting trampled to death by hungry students is not one of my life goals. And then because I skipped that first meeting, I realize I have no clue what the clubís about. Oh well, I guess I'll join next year. Not.

Actually, this lyric applies to my class schedule too. In selecting courses, I try to resist the allure of all the classes that might look good on my transcript. Pick a few more fun classes, less honors and AP's, maybe a free period. In the end, I still pry myself out of bed extra early on the first day of school to get the dreaded pink paper that confirms my fate for the next 160 days.
Yet despite the constant fatigue, the fact that our school wants it all defines our spirit. No matter how tired and frustrated we get, we'll keep going. Or we'll try to keep going, anyways. After all, isn't it the effort that counts? We'll just keep going round and round in our familiar cycle like an old worn out record, cracked but cranking slowly through each day. And with that being said, here's to another long year together, MVHS.
Originally published in the September 2015 print issue of El Estoque
About the Writer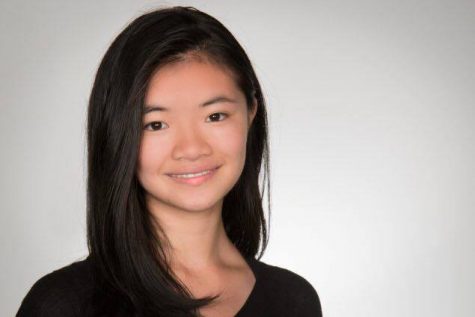 Ilena Peng, Staff writer
Ilena Peng is a senior with a love for tea, books and journalism. Formerly, Ilena was one of two editors-in-chief, as well as a news, entertainment and business editor.