Sunday Shuffle: Sophomore Sarah Harb and Kyle Jones
Hang on for a minute...we're trying to find some more stories you might like.
On Sunday Shuffle, a student and a teacher swap their favorite songs and get to experience the other's music taste. This week's video features sophomore Sarah Harb and Biology/Physiology teacher Kyle Jones. Watch the video down below to see their reactions!

[embedyt]http://www.youtube.com/watch?v=tt-_LtKc6ko[/embedyt]

Filmed and Edited by Priya Reddy and Vijeet Chaugule
About the Writer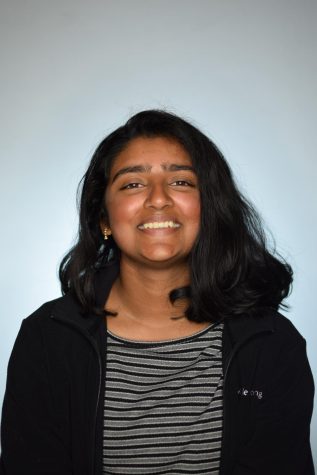 Priya Reddy, Staff writer
Priya Reddy is a senior at MVHS, a third year staff member and a managing editor. Priya was a multimedia Special Report editor her sophomore year and a print Special Report editor her junior year. She likes to read, watch trashy action movies and take long naps.