Artists of Monta Vista: Senior Aric Liu brings the world to life one pixel at a time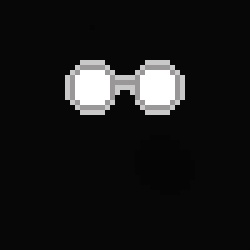 Brian Fan
September 15, 2014
Hang on for a minute...we're trying to find some more stories you might like.
In a world where television screens are getting larger and laptop monitors are getting increasingly higher definition, it is easy to forget that everything we see is made up of thousands of pixels. Pixel art is a design medium that emphasizes gives emphasis to this basic element of electronic art. Pixel art falls under computerized graphic design and Senior Aric Liu uses it as a way of getting into the field of electronic arts.
Pixel art involves using pixels to create patterns, characters and environments. Individual pixels are filled with different colors to create specific patterns that, when placed very close to each other, create a unique image when viewed from afar. The art places value on the pixels themselves and their arrangement. It is the creation process of pixel art that is so impressive. Pixel art is a worldwide community, encompassing a vast array of styles and skill levels.
Liu first came across pixel art in various indie video games, where pixel art is the primary method of creating characters and player environments, such as Isaac from The Binding of Isaac or the biomes in Dwarf Fortress. Video game designers are aiming for a specific feel: namely the retro style gameplay that was prevalent often used in the 2000s. Liu picked up pixel art due to its simplicity and simultaneous creative potential.
"Pixel art is very easy to get into," Liu said. "There's not a very steep learning curve. The great thing about pixel art is that it can stand by itself. Sure, it can be made into a game, but just the art itself is really cool."
Pixel art may be easy to start, but its simplicity does not take away any of its breadth. There is a reason that entire games created from pixel art.
"The amount of freedom you have with pixel art is enormous," Liu said. "Using the basic building blocks for all electronic art gives you the opportunity to build anything imaginable." Pixel art
Since size is not a restriction, pixel art artists can build objects with incredible detail. From a distance, pixel art can have the level of detail that many paintings have. While subtle additions may seem minute close up, they often enhance the overall atmosphere of the art. Convoluted and patterns that might seem messy close up create an extremely visually simulating picture when viewed from afar. In a way, pixel art uses specific details to create a broader meaning.
There are several specific techniques that Liu uses to create pixel art. Liu starts with a general idea of the image first, usually creating an outline of the picture from a distance. Then, he enlarges the image to alter the individual pixels, zooming out frequently to check the process of the image as a whole.
"My favorite technique is dithering, which is creating shades of color by using two colors in an alternating checkerboard pattern." Liu said. This is only one of many different types of techniques pixel art artists like Liu use to create their work.
Below are some examples of creations by Liu.