Matadors forced to streamline preparations for game time
Matadors forced to streamline preparations for game time.
One point was all that the 2012 MVHS football team needed to earn a CCS berth. With two games left in the season, there was a three-way tie in the rankings between Fremont High School, Gunn High School and MVHS. But the one-point loss to GHS, and FHS' subsequent victory over GHS in the following week, cost the Matadors a spot in the postseason.
With that loss behind them, the 2013 MVHS football team first stepped onto the field in full uniform on Aug. 16. In any previous year, the team would have been done with 14 of their 16 summer practices at that point, but due to changes in CCS rules this year, they were starting the first of their two summer practices.
In two days, the team put in ten hours of practice. The new players, who had already been working out throughout the summer, were quickly integrated into the team and put through rigorous drills for their positions. Despite only having 28 players on the roster, co-captain senior Tristan Saldivar is confident in the team's form.
"A lot of the guys are athletic, and they were in the weight room all summer. It definitely is going to help us this season," Saldivar said.
Senior Ryan Manley, also a co-captain, believes that the new players will get more chances on field than they previously would have.
"Since we have less guys, everyone is willing to play more." Manley said, "We need people playing a lot of different positions, so everyone should be getting in at some point in each one of our games."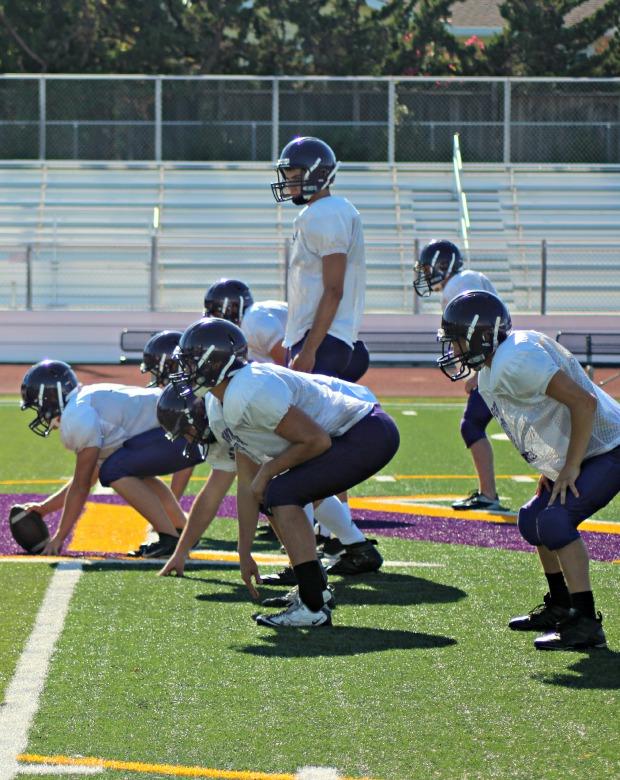 In merely a week, the team has a fully functioning offense, defense and special teams unit. Despite being a C league team, the Matadors play A and B league teams in their preseason, which, in the eyes of head coach Jeffrey Mueller, makes the rest of the season seem a little easier.
The Matadors have a tough schedule this year, with a homecoming game against FHS, a rivalry game against Lynbrook High School and the entry of Homestead High School to the C league after dropping down from the B league.
Mueller is looking to establish a solid flow in the offense through his experienced players from the previous year — including Manley, who will be the starting quarterback.
"Our defense is extremely strong, and I think that that is going to be the thing that carries us for the first half of the season," Mueller said."After that, I think the offense will start picking it up."
The Matadors will play in a scrimmage against LHS on Aug. 30. The game will be featured as El Estoque's Game of the Week.