Wrestling: Team introduction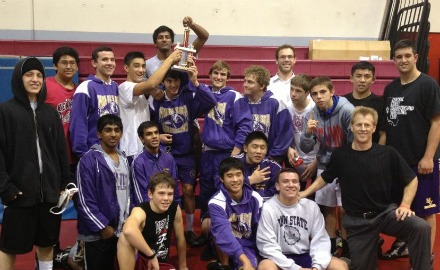 Amelia Yang
January 9, 2013
The varsity team introduces its wrestlers after winning its first tournament of the year.
The wrestling team celebrates their victory at the Faultline Duals Tournament at Redwood High school on Dec. 1, 2012. Although many wrestlers were forced to compete in a higher weight class, the Matadors finished 5-0 to defeat Benicia in the finals. Senior Ashton Krajnovich and sophomore Audie Batsford both went 4-0 on the day. Photo by Beth Batsford.
Hover over the tags to see information about the varsity wrestlers for the 2012-2013 season. Only the varsity members of the wrestling team are named.