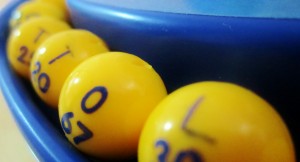 Right around now, most seniors are working on their college applications, and most have talked to–or will soon talk to–the teachers they want to write them letters of recommendation. Right about now, however, many teachers run into problems when they are confronted by a large number seniors who want letters of recommendation written for them.
To fix this problem, teachers who receive enormous amounts of letter requests, including calculus teacher Jon Stark and U.S. history teacher Margaret Platt, have adopted limitations for their letter-writing processes. These rules force students to be more thoughtful about the teachers they ask, and encourage students to transfer this selectivity to the colleges they apply to.
For instance, only the first thirty students to approach Platt with their complete rec letter request packages — which includes a resume, a personal narrative, a list of schools and deadlines and a description of what the student wants to study in college and why — can receive a letter of recommendation. Only the top 18 of those thirty can receive a letter for early decision or early action applications. Students can only begin turning in these forms on a specified date, which, this year, was Sept. 14
"I come to school, and there's thirty kids lined up outside," Platt said on Sept. 14. "You know that's how it ends up being, and within 10 minutes [my quota is] filled up."
If students want to ask Stark for a recommendation letter, they have to meet his extensive requirements that can be found here. The requirements call for the student to completely and thoughtfully consider whether or not Stark is the best teacher who can write him or her a recommendation, and whether or not the colleges the student is applying to are actually ones he or she will attend. To make sure students are not applying to too many colleges, Stark will only write rec letters for up to four colleges per student.
According to the National Association for College Admission Counseling, the average student is applying to nine colleges this year. Oftentimes, because students apply to so many colleges, they will ask multiple teachers for letters of recommendation. However, applying to too many colleges without taking the time to research each one thoroughly to see if the college is a good fit does not benefit students.
By applying to too many colleges, students burden not only themselves, but parents and admissions officers as well. Applying to fewer colleges means that students' parents don't have to pay as much for college application fees. According to U.S. News, the average college application fee this year is $37.88. With nine applications per student, this can add up to at least $340.92 in unnecessary expenses for parents, without even taking into account that UCs charge $70 per campus.
Many seniors fall into the mentality that if everyone they know is applying to a certain college, they should apply there too. However, when students apply to a large selection of colleges, they must realize that they will not be going to all of the colleges that accept them. By applying to fewer colleges, students will allow colleges to offer admissions to students who actually want to go to the school. This helps students focus their efforts onto one or two colleges, rather than all the colleges their friends are applying to.
Most of the time, seniors cast a wide net when applying to colleges for a feeling of security. They feel that they need to apply to everywhere, thinking that their chances of being accepted to at least one good college will increase with every application they submit.
However, Stark believes that students should not apply to colleges without taking the reality of their academic situation into account.
"[Students] apply to a lot of colleges, thinking it's like a lottery," he said. "It doesn't work like that. They need to be realistic about their chances."
Transferring the "lottery" logic to applying for college can seem appropriate to most students, which is why regulations for recommendation letters set by teachers may be the only way to enforce selectivity among students.
Because students will benefit from being thoughtful about their college applications, more teachers should adopt similar policies regarding their rec letter process. By forcing students to exercise consideration about their letters of recommendation, students will learn the value of selectivity in other aspects of their lives.