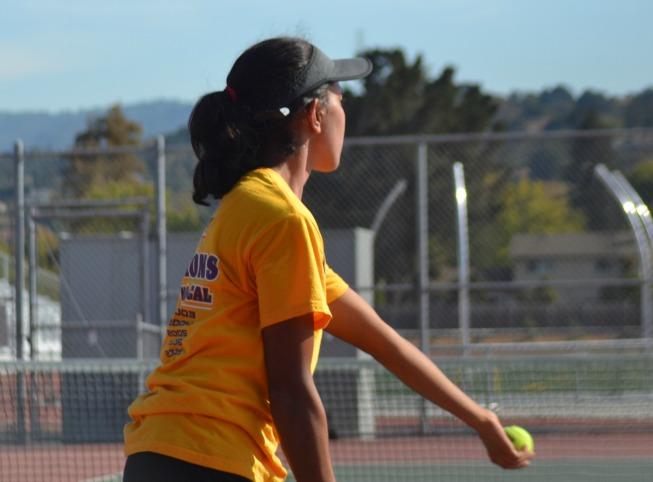 The MVHS girls tennis team was triumphant again as they defeated Milpitas High School on Sept. 13 during their third game of the season. After coming back from the annual California Classic Tournament in Fresno with a championship title, the Matadors defeated MHS 5-2, extending their undefeated streak. However, victory did not come easily, as they gave up two games to MHS instead of winning it all.
Featured Match
MVHS sophomore Aiswarya Sankar defeats MHS sophomore Kristen Buchanan 6-0, 6-1
No. 3 singles Sankar had a rough match with a few stumbles. In the first set, she missed a few serves and hit several balls into the net, but her opponent also missed a number of shots and serves, allowing Sankar to take the first set.
"I didn't warm up. I barely hit two balls and then I went to play," Sankar said. "[The game] wasn't as good as it could have been."
But though she struggled individually in the match against Buchanan, Sankar remains sure that the team will maintain their championship title throughout the league season.
Head coach Gene Fortino said that the main strategy was to stay focused. Since the California Classic Tournament and the game against MHS were both in the same week, he wanted to make sure his players had their heads in the game.
"The team's pretty tired," Fortino said. "You know, it was a long weekend, so we wanted to know there was no chance of a letdown."