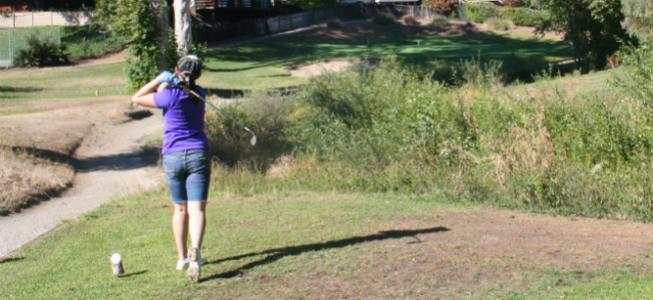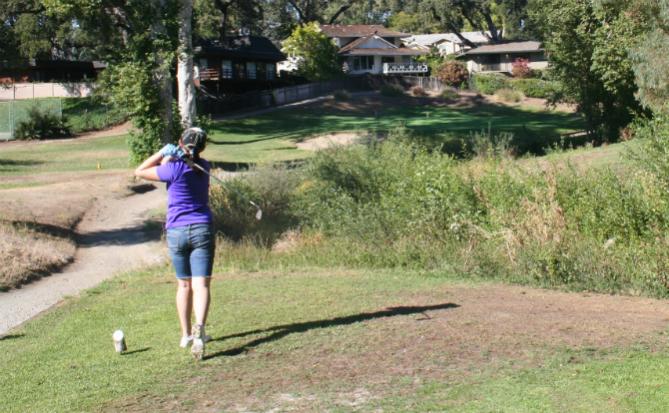 MVHS' nine-member girls golf team kicked off its third season with its first match on Sept. 4. Playing at Deep Cliff Golf Course against Saratoga High School, the Matadors were defeated 192-177.
Captain senior Prianka Singh had the lowest number of strokes in the game with a score of 38, eight over par. Junior Natalie Ng and freshman Anika Singh scored a 46, junior Shruthi Perati shot a 49, sophomore Valene Tjong received a 59 and junior Nicole Cho finished with a 62.
The team had a stellar year in the 2011 season, with a first place finish in Blossom Valley Athletic League's Santa Teresa Division to join the upper Mount Hamilton Division. The Matadors, however, lost standout and second-place CCS finisher Grace Park, who transferred to Cupertino High School this year.
Despite the loss, head coach Brian Sullivan remains unconcerned about the team's future.
"This year, we're just trying to survive. We don't have any standouts, but all the girls hit the ball pretty well," Sullivan said. "My goal is to expose girls to the game of golf. By still having a team, I've already won."
Although under the pressure of competing in the upper league and weakened by the loss of a key player, the team aims to continue its short but strong tradition.
"This year I was mostly worried about having enough players, but it seems like we have more than enough," Prianka Singh said. "I'm hoping that this will be the first year that we'll go to the BVAL CCS qualifier … as a team."
She has good reason to be optimistic with players like Anika Singh, who scored solidly with the second-lowest number of strokes in her first-ever team match.
"I've been playing since I was four, and this wasn't one of my best [performances]. I usually get 40," Anika Singh said. "I like the team, and I'm going to try to play all four years. We have pretty strong players and we get along together."
The Matadors will compete in their second match on Sept. 10 against Los Gatos.