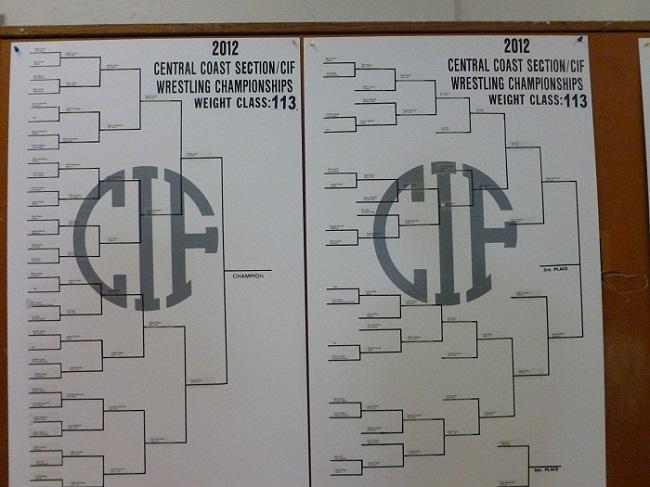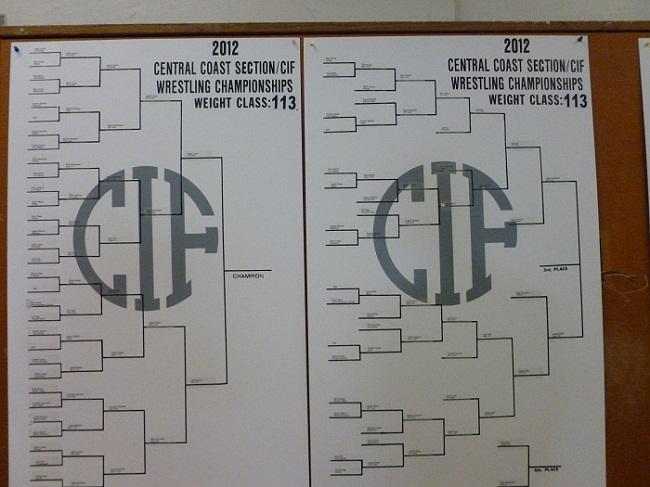 Initially, the varsity wrestling team qualified 11 members for CCS. However, only six were able to compete.
Personal circumstances beyond their control, including injuries and weight limit issues, prevented five wrestlers from competing. The six who competed —  freshman Audie Batsford, juniors Ashton Krajnovich, Anirudh Rajagopalan and James Whall, seniors Philip Tsai and Michael Whittaker — did not manage to place in their respective weight classes, but nonetheless performed better than last year's showing. Five of the six wrestlers advanced to the second day, compared to a single wrestler from 2011.
Batsford, in the 113 lb. weight class, lost in a match against an opponent from Alisal High School.
After losing to Jason Moser of Carmel High School in the 126 lb. weight class, Rajagopalan went on to lose again in the consolation bracket to senior Joey Christopherson from Palo Alto High School.
Tsai, in the 132 lb. weight class, got off to a strong start, with wins against Steven Lee of Mills High School and Zack Skiles from Terra Nova High school. However, he lost his third match.
Whall, in the 138 lb. weight class, achieved victory against an opponent from San Benito, but lost the next match.
Krajnovich, in 145 lb. weight class, lost his first match against Anthony Talamantes from Del Mar High School. Despite this, he was able to string together several victories in the consolation bracket, but ultimately failed to place.
Whittaker in the 195 lb weight class lost to Blake Flores of Monterey High School in a very close match after receiving a bye in the first round.
Despite their inconsistent showing, the team maintains high spirits and optimism, according to Rajagopalan.  This year's tournament was an improvement from last year, he notes, and the team can't see their future path going anywhere but up.
"We're still hungry," Whall said. "We want to achieve more and [now] we have the foundation to do it."