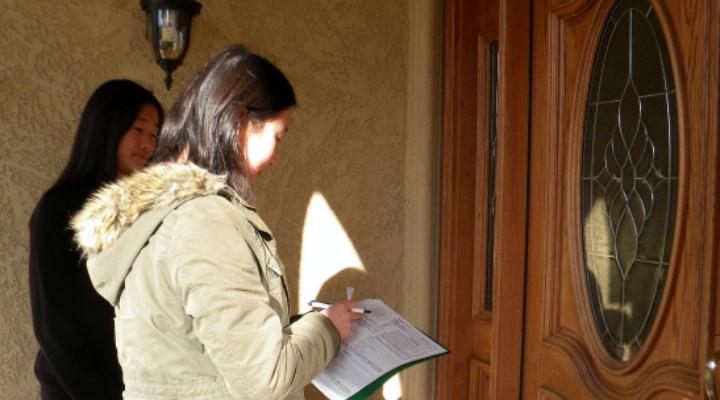 Jan. 5 was a day of great recycling when Pledge 2 Recycle fliers passed out in class found their way to the recycling bin. Through the daily announcements, the relevance of the program launched by MV FBLAin partnership with 7th Generation Recycling has been muddled. For the drive to succeed, the noble purpose of the program — to donate clothing to third world countries and fund MV Government Team — must be elucidated.
MV FBLA's Pledge 2 Recycle program seeks to establish a link to the community for a noble cause. However, unlike the previous drive held jointly by Interact and FBLA, which established clear as day the need for used clothes to be recycled in bins on campus, this time, students are left asking themselves, "Why do I need to bug my neighbors so they can be spammed through text, phone, email and in person?" Much pledging will not occur unless students and community members alike can be convinced of the importance of such a drive on a local and an international level.
FBLA did present a decent incentive for students, a sizable sum of $150 to the first place contributor, $75 to the second place contributor, $25 to the third place contributor and $250 to the grade level with the most pledges. Students are all set in terms of pledging; they have nothing to lose.
But their neighbors do.
The neighbors lack any incentive to give their name and to pledge to recycle. When they give their contact information, they are allowing themselves to be updated with schedules of clothes pick-ups by 7th Generation Recycling indefinitely. They receive no money, and they probably have no clue what MVHS Gov Team is, making them less likely to pledge. A link must be made for community members to willingly participate and bring about a tangible result.
Gov Team's community sale fundraiser last May was not a bad example. Not only was the event a success, eliminating nearly half of the 2010-2011 Gov Team debt, but it allowed for a unique community experience that anyone — either parent or student — could profit from in terms of purchases. Even though the former was a fundraiser, the current recycling drive can apply the same principles.
FBLA took a step in the right direction with the Jan. 15 door to door pledge campaign for Pledge 2 Recycle conducted with NHS, Interact and CSF volunteers. Students went with friends to personally appeal to community members to pledge. Bringing an element of human interaction will finally help Cupertino residents relate to the cause, pledge more and be convinced that they will not be spammed, providing a foundation for future programs.