Sports flash: Dec. 2011 issue
Rachel Lu
December 7, 2011
WRESTLING
Their first league match will be against Wilcox High School on Dec. 15. They expect a winning record this year with new coach Kevin Klemm.
BOYS BASKETBALL
They held a 4-8 league record and 8-16 overall. Nine seniors now lead the team with new coach and counselor Clay Stiver. Highly anticipated games against rival Lynbrook High School on Jan. 6 and 27 will make this a season to look forward to.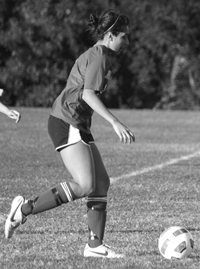 GIRLS SOCCER 
Last yearís team finished the season with a 5-4-3  league record and were 8-8-5 overall, but suffered a disappointing defeat  in the CCS quarterfinals. This year seniors Claire Nastari and Gabby Ley will be among the top players to watch for.
GIRLS BASKETBALL
After a tough season in the De Anza League with a 1-11 record last season, the team moved down to the El Camino League. Featuring a smaller lineup, the team is led by returning seniors Steffanie Sum and Hitomi Sugimoto.