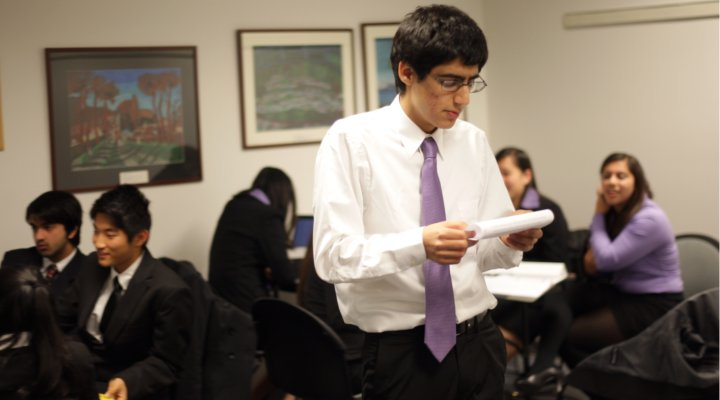 On Dec. 5, Gov Team members travelled to the Offices of the Santa Clara County Board of Education to participate in We The People's regional competition. We the People, the organization from which all Gov Team chapters stem from, hosted MVHS, Irvington High School, Amador Valley High School, Yerba Buena High School and Foothill High School.
Members presented their prepared statements, answers to questions given to them at the beginning of the year, in hearing-based competitions to judges who ranged from alumnae of the We the People program to practicing attorneys, scoring students based on their breadth of knowledge of The Constitution, government ideology, theory and structure, and application to current-day issues presented in their answers and responses.
El Estoque reporter Kevin Tsukii, also a member of Gov Team, documented the trip and the competition.