Hopes for Homecoming
Homecoming: a celebration of school spirit. Or is it? Students and staff question if having too much spirit is undesirable, and whether or not Homecoming can be improved for the years to come.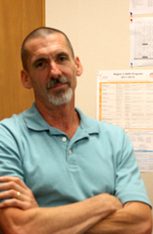 2012 class advisor David Clarke believes that this year's Homecoming was just as competitive as last year's. He does not approve of the way in which Homecoming becomes a fierce competition that may lose its original focus of school spirit. Clarke disapproves of the conflict that arises every time a class falls out of its traditional role in Homecoming.
"I don't think it's right [for the seniors to win all the time], but it's absolutely understandable and they've been conditioned for four years to feel that way," Clarke said. "It's an internal problem, not external."
But Clarke thinks solving such a problem will inevitably bring unhappiness to some of the classes. For instance, if competition was removed altogether, the juniors may feel cheated because they want to have a senior year where they can dominate as well. Clarke believes that the problem is up to the students to solve.
"You lose the idea about school spirit, and it becomes more about class spirit. But I think it would be absolutely wrong for the adults to try and do something [about it]," Clarke said.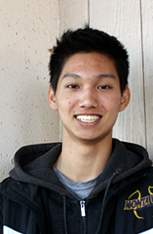 Though ASB treasurer senior Kevin Chang also thinks that Homecoming is too class focused, he believes that class competition is not necessarily a bad thing, as class spirit fueled the effort to donate food to the Second Harvest Food Bank. He feels that Homecoming is an effort based event, and that no class should assume victory without trying.
"It's a senior thing to have pride in their class," Chang said. "But there's a fine line between having a chance at winning and being entitled to it."
For Chang, Homecoming should be more focused on raising the spirit of the school as a whole. But to him, methods on how to do so are still foggy.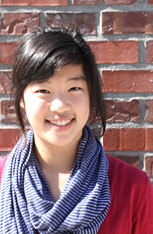 Since this Homecoming was freshman class vice-president Carmelia Muljadi's first, she viewed it more as a trial run to see how everything worked. Muljadi sees the norm of having seniors win first as something that is supposed to happen, but does not approve of the rude brooding that occurs when things do not go as expected.
"[The seniors] have been here for four years, and this is their last year here," she said. "If I was a senior and I lost, I'd be really angry too, but [this year] the seniors' mean behavior was not appropriate at all."
When asked about the Powderpuff game the sophomores won, Muljadi remembers having mixed feelings. She believes class competition goes a little too far occasionally, and that a line should be drawn to prevent positive school spirit from turning sour. However, she wouldn't want to remove class competition, and pitched the idea of having school bonding events throughout the year to reduce class tensions.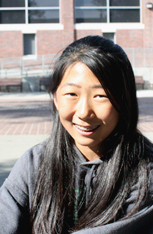 "Sometimes things get out of hand, because everyone wants to win. No one wants to lose," sophomore class president Marisa Yang said.
Yang thought that Homecoming week was more intense this year because they had more experience, and were expected to place third. But the win at the Powderpuff game came as a surprise to her, and she did not appreciate the way some of the seniors were treating sophomores afterwards. She would like to find a balance between school unity and class pride, but has not thought of a method to do so.
"Class competition is what makes Homecoming, Homecoming," Yang said. "It's what makes it fun."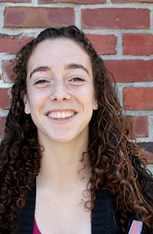 Junior class social manager Hadar Sachs thinks that class competition was intense during the school week, but ultimately the football game brought everyone back together. According to Sachs, people occasionally get too carried away, but there shouldn't be any crying, bullying, and assuming that games are rigged. She emphasized that winning Homecoming is based on effort, not on grade level."I see why people can get upset, since everyone tries so hard, but in the grand scheme of things, losing one Homecoming won't be much of a deal," Sachs said.
Sachs doesn't view class competition as an issue but rather, the fact that rumors spread and create unneeded tensions.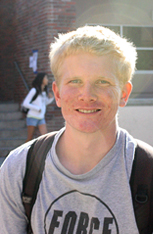 "When put in the position of class officer, it's hard to tell others to settle down. If [the class] doesn't do well, then we'll get some of the blame," senior vice-president Craig Boman said.
Boman comments that by senior year, people are very spirited and know what to do, which is why the class wins Homecoming so often. And while he is absolutely against the classes bullying each other, he feels that class spirit is a part of Homecoming and makes the week exciting. From his viewpoint, the main problems about Homecoming are the rumors that cause unnecessary feelings to rise between classes.
"The things that got people heated over…were lies and rumors," Boman said. "People were saying we lost Quad Dec before the results came out. I want to have less rumors, but that's hard to stop."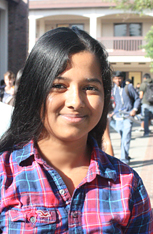 Freshman Harshita Sriraman sees Homecoming's main purpose as boosting the school's spirit as a whole. She especially liked the quad decorations, but thought the entire week was very exciting. Sriraman remembers feeling shocked when the sophomores beat the seniors during the Powderpuff game.
"I can't believe the sophomores won," Sriraman said. "I thought the seniors would win because they have more experience."
When asked to address the mild bullying and tensions that took place after the event, Sriraman felt the seniors had a good reason for acting the way they did and sympathizes with them.
"Maybe [they were unhappy] because they really want this year to count, because it's their turn to dominate," she said. "I would be upset if I were a senior."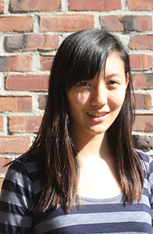 "The meaning of Homecoming got destroyed this year," sophomore Claire Park said. "I'm pretty sure Homecoming is supposed to be about school spirit."
For Park, this year's Homecoming was slightly less enjoyable because of some of the seniors' behavior towards the sophomore class after Powderpuff. She sees Homecoming more as a contest instead of a school event, which inevitably brings competition between the grades. Although Park acknowledged that no one likes to lose, she does not approve of the norm where seniors are placed at first, and then juniors, and so on.
"I guess I'd be mad if I lost Homecoming [as a senior], but I wouldn't be that mad," Park said. "I don't think you should [assume] you have to win something 100%, and there's not much you can do about losing."
However, Park does not think it is possible to fix this problem. She believes that Cupertino as a whole is a very competitive community, and having an event where grades compete against one another makes people even more competitive.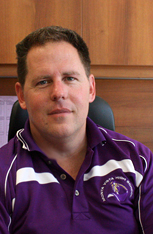 Leadership adviser Mike White is not too concerned about high levels of class spirit. By the end of Homecoming, animosity caused by class competition will have mostly died down. As for seniors usually taking first place, White believes that they naturally work harder to win their final Homecoming.
Currently, White and Dean of Students Michael Hicks are working with the leadership class to determine which activities should take place next year and when scores should be announced. To ease the tension, White is considering announcing the winners of Homecoming overall before announcing the results of the rally, so that impolite class tensions would not arise after each and every event. But in the end, White emphasizes the most important thing about Homecoming is having fun.
"For seniors, this is it," White said. "[But whether you lose or win,] you can take a step back a few hours later and appreciate the moment, and life's okay."