Theft occurs in gym on Oct. 13
On Oct. 13, at around 4 a.m. — the day before the Homecoming rally —  two suspects broke into the gym and stole the ASB camera used for announcements.
The intruders entered by breaking a window on the southeast side of the gym, near the boys locker room. Administration believes that the two suspects were students; according to Assistant Principal Brad Metheany, the camera was stored upstairs and the suspects must have used the elevator in order to access the upper floor of the Student Center. This suggests that the thieves had access to a key. Next to the camera were laptops and projectors, which remained untouched.
"When someone does something as drastic as breaking a window, that means they had an aim." Metheany said. "And that's when we begin to worry and ask why did they want to come inside."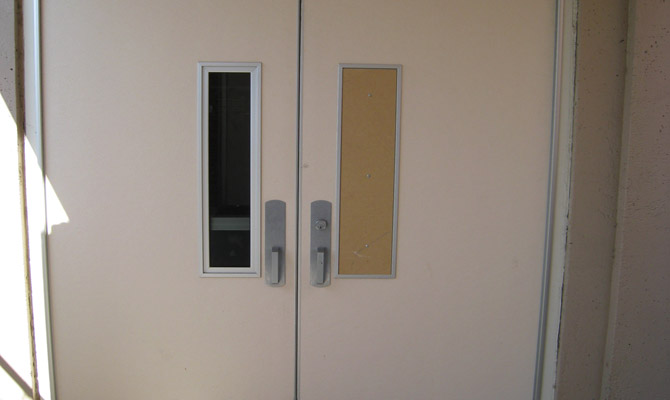 The school has a security program called Sonitrol Security System. A silent alarm goes off when it picks up an entry and then the company is notified of the intrusion. The company is given a confidential call list consisting of the administration staff who live near the school. Once the company contacted them the night of the incident, the staff on the call list arrived at school around 4:30 a.m. and the police arrived ten minutes later. When the staff reached school, they noticed two young people running away, and according to Metheany, they were wearing ninja-type coverings including black masks and dark outfits.
"I thought it was odd. I'm always perplexed when people break into schools because they serve such a need to the community," Dean of Students Michael Hicks said. "[It was] a cheap camera and now we have to look into buying a new one, but we won't be able to get it at that cheap price, so it's kind of a pain."
As a result of the theft, there will be no video announcements until arrangements can be made by ASB to buy a new camera.
The police fingerprinted the door and are currently waiting for more information before they proceed with the investigation.
Check back on elestoque.org for more information on the developing story.