Sportsflash: Oct. 2011 issue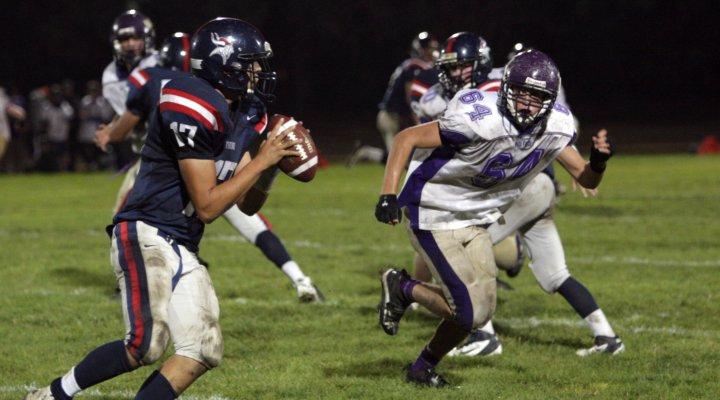 The girls varsity tennis team defeated Saratoga, the defending CCS and Norcal Champions, in a 4-3 victory on Sep. 30 which further extended their undefeated streak in the league.  Although the Matadors lost their first three games, they were able to compensate for the deficit and win the next four key games in straight sets to secure the win.
"The only team we lost to last year was [Saratoga] and this year we beat them, so that's pretty good," varsity singles player  junior Wendi Kong said. "But we want to go completely undefeated this year."
Seniors cruise, juniors upset as team handball debuts for Powderpuff
This year, due to logistics difficulties, Powderpuff was moved to the gym with girls playing team handball instead of the annual girls football tournament. On Oct. 6, the first Powderpuff team handball victory of homecoming week went to the class of 2014 over the class of 2013 in a score of 2-1. The key factor for the sophomore win was their basketball experience and exceptional defense.
"They had a lot of basketball players, so their offense was really good," junior Powderpuff player Gal Haroush said. "And we just couldn't create that many scoring opportunities."
On Oct. 7,  the seniors beat the freshmen 4-0. At halftime, the seniors only had a 1-0 lead, but they blew the second half open, scoring three goals and shutting out the freshmen. Key plays were performed due to exceptional passing and ball-handling by seniors Hitomi Sugimoto and Claire Nastari, and goal-keeping by Vivian Mueller.
Football prepares for rest of season beginning with Lynbrook and Harker
Five weeks into the football season, and the varsity football team has a record at 2-2. Most of the team's stronger competition has been in the past few weeks, and the Matadors are expected to dominate the rest of their season's games. After a tough loss against Los Gatos, the Matadors had a bye week. They played the Lynbrook Vikings on Oct. 7, and will be playing the Harker School for homecoming weekend.