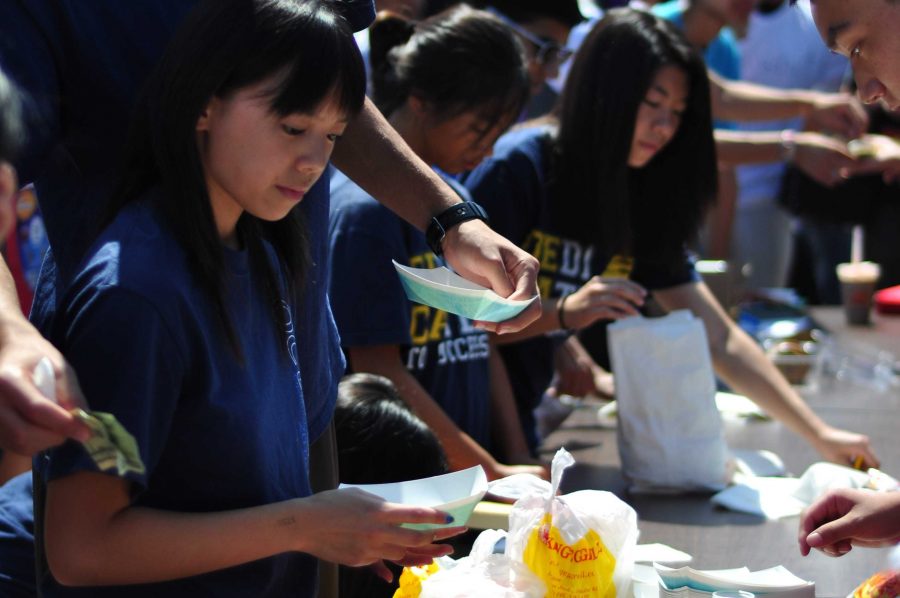 Clubs and organizations sell popular off-campus eats to raise money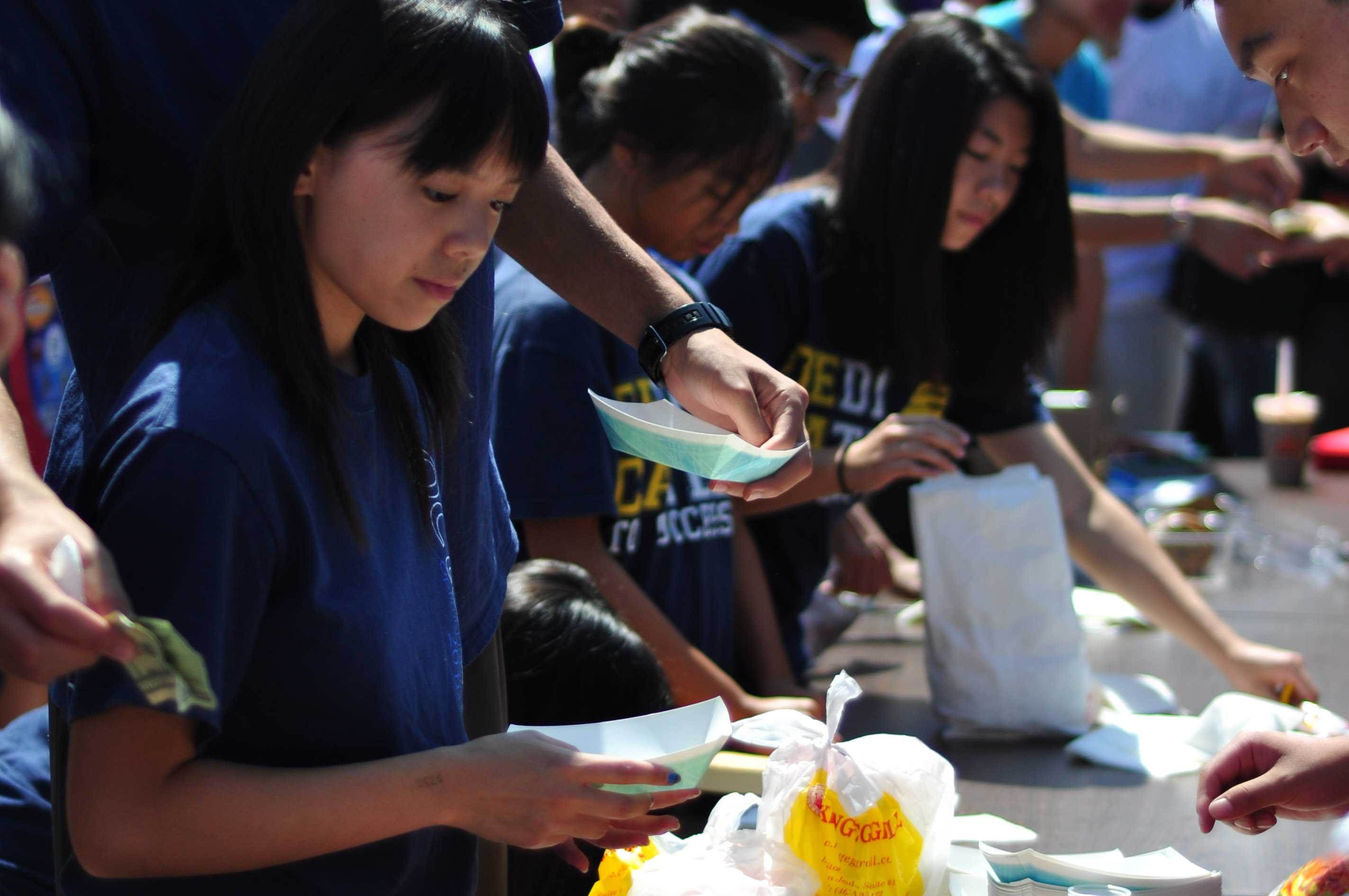 Click through for captions.
On Sept. 8, club from across campus set up information and recruiting booths in the rally court to attract potential future members. Club Promo Day was wrapped up with performances by the MV Bhangra Team, Aaron Ho from the Guitar Club, and the Chinese Dance Club. The next day, students flooded into the rally court to purchase food to support campus clubs and societies. Students were seen outside classrooms in the rally court as early as ten minutes before the lunch bell, hoping to queue ahead in lines for popular items such as In-N-Out burgers or pearl milk tea. For forty-five minutes, clubs sold various foods and drinks from local restaurants ranging from pizookies to watermelon.