Boys water polo sets high expectations with new coach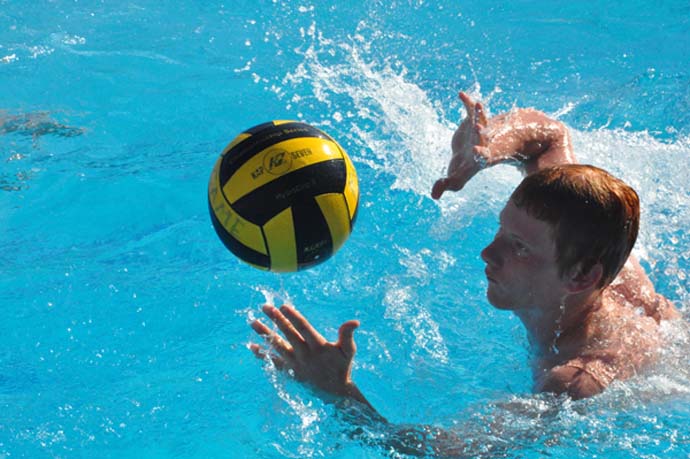 Carissa Chan
August 26, 2011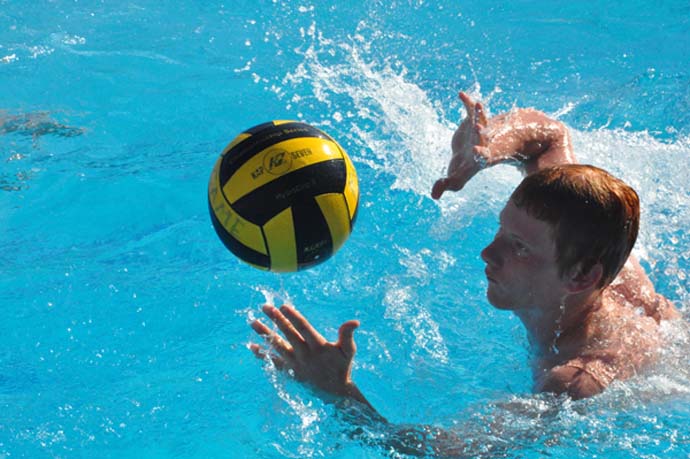 Most people spend their summers at the beach, or at friends' houses, or at a combination of the two. The players on the varsity boys water polo team spent the majority of theirs in a pool.
The team has been practicing together for the entire summer under the instruction of new coach Ed Samuels, who coached water polo at Los Altos High School for four years before this year. Samuels is taking the place of former coach Ron Freeman, who passed away last year.
Samuels is fully prepared to guide the team through the highly competitive De Anza division of the Santa Clara Valley Athletic League. The division consists of a total of seven high schools, including Los Altos and Mountain View High School, whose teams, Samuels says, may be difficult to out-play this season.
According to the players, Samuels' coaching brings a different mindset to the program and changes the mentality of the players. He also stresses the importance of quick transitioning in order to take advantage of the team's speed.
"Our attitude has definitely changed," senior co-captain Cameron Yates said. "We work more as a team… we're really building up strong team concepts."
Several members also played on private club teams over the summer, which will bring some extra experience and leadership to the relatively young team, which only has three seniors. These players, however, cannot carry the entire team on their shoulders.
"We have two to three really powerful front guys that will put stress on other teams," Samuels said. "But water polo, when played well, is always a team sport."
The team is keeping the same goal of playing as competitively as possible in order to reach CCS again this season. To do this, they must place as one of the four top teams in the league. Losing seven graduating seniors last year may prove to be a challenge, but Samuels remains confident in the capabilities of the players.
"We have enough experience and talent to make [CCS]," Samuels said.
He credits the players with having the commitment they need to succeed; the summer practice attendance record was almost perfect.
In addition, Yates believes that this season will not merely be a rebuilding one but one in which the team has the potential to achieve their goals of CCS and finishing at the top of their league, even with only five returning players. They were able to reach these goals last year, advancing to the second round of CCS and finishing the season with a final record of 16-8.
"We have a competitive edge over other teams," Yates said. "We have really good coaching—[Samuels] is giving us new tools—and our style of play is different."
Junior co-captain Brendan Duffy also noted that the team's speed and numbers may be their greatest strength and a deciding factor in the success of the team.
"We lost our main starters and our mentality has completely changed…but we have the speed, and we have the capability," Duffy said. "We're motivated to win and not give up."