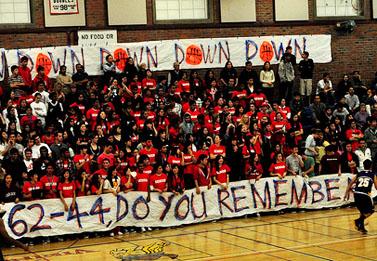 The girls varsity team is set to face off the Vikings on Jan. 21

The only LHS rivalry home game of the basketball season is Jan. 21 at 6:15 p.m. with varsity girls basketball, (6-9, 0-4) looking for their first win in league play.
With the Lynbrook boys basketball team moving up to the De Anza League, it is up to the Lady Matadors to beat our rivals.LHS is currently 2-2 in league but both teams lost to powerhouses Palo Alto High School and Gunn High school although MVHS lost by a greater margin. LHS trailed by five points or less in both games while MVHS trailed by more than ten in both games."We need to win this game," junior Steffanie Sum said. "Beating our rivals will be a big step in improving team morale and chemistry." Despite this slow start to the season, the Matadors have hope. Lead scorer and captain senior Alex Chiu notes that one of their opponent's big shooters graduated last year, but the Vikings still have a strong starting point guard and a few tall players. "They are not a team that we can take for granted," Chiu said. "It will be probably be a really physical and really close game."Aside from being the only rivalry home game, there is also another reason to attend the ladies' game. The girls will be selling shirts and bleacher seats pads to earn money that go towards breast cancer research.