Varsity boys basketball defeats Wilcox 48-42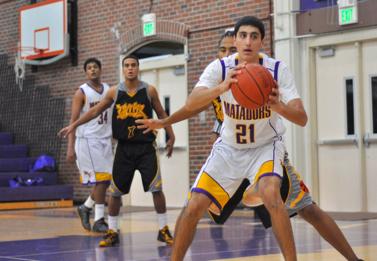 Edward Wang
January 14, 2011
Matadors play well during their first league game of the season against tough opponent





After losing to Wilcox in 36-48 in their last game, the boys basketball team rallied, winning the first league game of the season winning 48-42 on Jan. 7.
Senior Ryan Michelfelder, averaging 11 points per game continued to be a crucial part of the team with multiple lay-ups and three-point shots.
With several blocks, junior Mihir Chavan played a key role in shutting down offensive shooting opportunities. George Geha also played a significant role in bringing the ball up the court.
Due to the large number of fouls by the Chargers, the Matadors were able to cash in on the extra free throw opportunities. Though not always successful, the baskets helped the team to pull ahead and stay ahead in the fourth quarter.
{cc-by-nc-nd}