Cowbells and country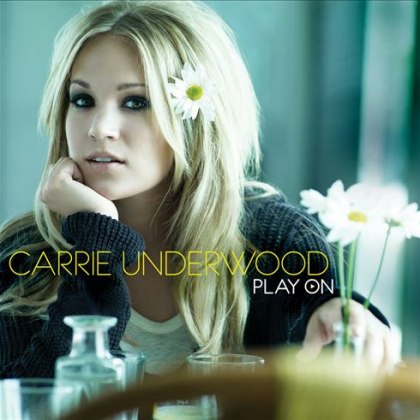 Surabhi Srivastava
November 20, 2009
Carrie Underwood's latest album

"

Play On

" is a stepping stone gateway into country pop
Country music haters, I have some bad news for you. The sweet melodies of tw

a

nging banjos are slowly entering the land of mainstream. Female country artists such as Reba

McEntire

have paved the way for th

is

genre to reach world

–

wide popularity. It's not just the farm girls and cowboys

who

make these singers famous anymore

—

it's all the music lovers.
American Idol winner Carrie Underwood is the perfect example of the spread of country love. Her latest album,

"

Play On

"

, makes a

n

idealistic creamy blend between hard core country and sweet

,

melodic pop.



It is one step ahead of her previous albums

, which were

full of endless country, and only country tunes that were just a tad difficult to stomach. Her last album

"Carnival Ride"

came and went without much notice

and only made a motion in the country circuit

. This time, things are a little different with Underwood branching out to reach a wider audience.


The album tries a little bit of everything, but there is always one constant

:

the distinct vocals. This country belle sure can sing. No matter which song it is on the

CD

, her voice stands far superior to

that of

many of her contemporaries. However, the lack of originality in the melodies brings down the charisma brought forth by her amazing talent. By

track

five,

everything

begins to sound like one long country tune.
The first single released, "Cowboy Casanova" is very reminiscent of her old song "Before He Cheats" — defensive and full of lyrics about cheating boys. Though the song is as appealing as its older version, it feels like you are getting cheated out of a fresh take on her talent.
Other songs on the album are also dedicated to

the cruelty of boys including "Undo it", "Songs Like This", and "Unapologize". Though very Taylor Swift-esque in style, these

songs

don't send message

s

of sorrow and broken hearts and teardrops on musical instruments, but instead promote a sense of independence and a life

without

regrets. Through her album messages,

Underwood serves as a role model to younger generations.
The air of independence is clearly seen in the song "Undo it" which is a classic country tune with a rocker chick twist. It invites the visual image of Underwood standing in the middle of a field of hay with a clear blue sky and wearing a tight fit black outfit with frazzled hair banging her head along with the beats.


"Play On" will either lull you to sleep with its repetitive melodies or send you into a new

–

found appreciation for the genre

trying to make its way into

mainstream

pop. This album may not convert all country haters, but it's definitely a start.