Treading water with targets on backs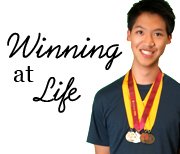 Eric Wong
November 11, 2009
Being the best team in the league is hard, especially during playoffs
When CCS playoffs come around, regular season records are no longer important. Every team is back at 0-0, but this time a loss signifies the end of the season. After an amazing regular season with no losses, the girls water polo team will head into CCS led by the scoring prowess of junior Nikki Danese. The girls have practiced winning throughout the regular season, but will this trend carry over into the playoffs?


For each team entering into the playoffs, the stakes are the same. Win and advance, or lose and go home. For any team that must face the undefeated Lady Mats, there is that extra motivation to play hard for the win. They know that if they can pull off a victory, a feat that no team managed to accomplish against the Lady Mats in league play, the CCS title will seem within their grasp.

This additional pressure is hard for any team to deal with. Last spring with my former club volleyball team, Bay to Bay, we headed to a huge tournament in Southern California, while ranked as the number one team in the state. Our club director jokingly made us lime-green t-shirts with targets on the back as a reminder that every team we played against would use us as a measuring stick to see how good they were in comparison to the best team in the state. Disappointingly, we cracked, falling from number one to number twelve.

In the same way, the girls water polo team must deal with these extra-motivated teams in addition to the normal jitters that come with being in the playoffs. The extraordinarily thin line between success and failure is emphasized—one defensive lapse and the season could be over.
After all, the teams that we remember are those that bring home the championships in the playoffs, not those that compile amazing regular season records. The San Jose Sharks know what I am talking about at least.
Thankfully, even our results-oriented society doesn't place that much "playoff" pressure on each of our everyday lives.. Today, we may have failed to achieve what we wanted, but tomorrow, we can get up and try again.
Too many times, I see people who have failed to achieve small, everyday goals, ultimately choosing to give up instead of persevering. To put it into perspective: you can try again tomorrow, but athletes don't get a clean slate so fast. Their championship dreams must start over next year, if they can even get that far again.
{cc-by-nc-sa}