Learning by the Byte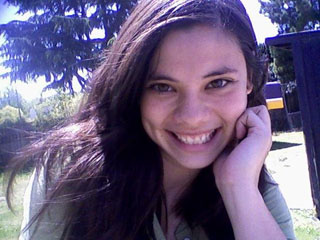 Former MVHS student finds her niche in online schooling.
Junior Fiara Anderson wakes up and rolls out of bed. Like any other typical student, she spends a few moments dressing in front of the mirror, prepares herself a meal, and gets ready for school. She has woken up slightly later than usual, 6 p.m, but she feels no rush. Anderson leaves the kitchen table to go to class and spends a few hours listening to a teacher lecture, all from the familiarity of her room.
Anderson attends California Virtual Academy, an online public school which she transferred to at the end of last year. As her sophomore year drew to a close, Anderson and her family were dismayed to find that her math teacher had recommended her to repeat the class.
"[Fiara] got overwhelmed in her fourth semester in [Monta Vista]. I made her give up her extracurriculars to focus on studying," said her father, Clifton Anderson. "Actually, she did an admirable job. I was concerned about junior year because I didn't want her to have two rough semesters in a row."
Health problems also kept Fiara from the classroom, causing her to fall behind in class. Her sleeping habits was also impacted her attention in the classroom, where, more than often, she would struggle to stay awake. Seeing Fiara struggling in school, her father decided to search for alternatives that would fit Anderson. While searching homeschooling websites, he found links to public online schools, one which led to the California Virtual Academy website.
After weighing their options of homeschooling, Monta Vista, and online, they opted for online schooling because of the flexible schedule. Fiara went willingly with her father's decisions, realizing that she needed to change her situation, not herself.
"[Students here] all take the same classes over and over again, but I'm not like them," Fiara said. "I don't do the same things they do, and I needed to do something else."
Anderson enrolled, and found a different aspect of learning. Lessons are taught by videos and live sessions, and questions are asked through a version of chat. Anderson found that the flexible schedule allowed her to sleep late, wake up later, and still keep up with the schedule the school requires her to follow.
"In the online school, you go at your own pace, and if you miss anything, its really easy for you to go back to make up the work," Fiara said.
She is currently taking American Literature, U.S. History, Algebra II, and AP Psychology, and says that she is doing rather well in all her classes.
A disadvantage of online education is the lack of human interaction with classmates.
"There's forums, and its interesting, only when people write interesting things on there," Fiara said," And you can't take the stuff you say off the forums."
Fiara learned the hard way when she posted a comment, and wanted to delete it afterwards, only to find that her comment would stay online for others to see.
Another disadvantage is that self-motivation is a very large part of Fiara's education.The flexibility her schedule allows her to make the decisions of when to take classes, turn assignments in, and take breaks. No real dominating figure other than her parents exists to enforce guidelines, and tempting as it sounds, slacking off is not an option.
"[California Virtual Academy] is like a regular high school with the same rules, and pretty much the same hours," Clifton said, "and if she doesn't do well in anything, they call."
As for her sleeping hours, Anderson says that she has improved, and she wakes up earlier now. In fact, she has been waking up about 12 hours earlier: at 6 a.m., just when the sun rises.