The Circus breaks out of the asylum!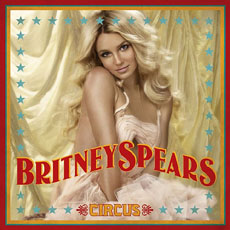 Shreya Shankar
December 8, 2008
Britney's back.

It would seem that Britney Spears' life has always been a bit of a circus. For the past two years, Spears has been shuttling between her home tent and the psych ward. However, the media as well as the general public has, after much trial and tribulation, come to understand that while you can take the pop star out of rehab, you can't take the rehab out of the pop star. It seems that Spears has gotten this memo as well. The thrice-rehabbed Pop Princess embraces her troubles and reveals a candid, subtly dark and surprisingly witty side of her persona in her latest chart-topping album, aptly titled "Circus."
The album starts with the familiar pounding of the first single, "Womanizer" but the show doesn't begin until the second, the album's title track. Spears reintroduces herself: "I'm like the ringleader, I call the shots." And she does just that, evoking a fading phantom of what she was before and unveiling the smirking, dazzling image of what she is now. She then proves to be quite the contortionist, smoothly transitioning into the soulful ballad "Out from Under." Before long however, Spears is back to her distinct dance-pop sound. "If U Seek Amy" is by far the cheekiest track on the album, with its infectious beat and a clever underlying message in the title. Its wit is contrasted by the airy and ethereal vulnerability of "Unusual You," which shines as one of the album's standout tracks.

All is well at the "Circus" up to this point. It is here that Britney Spears makes her one and only flagrant blunder. "Mmm Papi," a Latin-flavored number, is the moment where the sword swallower chokes. The track fails to display any of Spears' vocal talent, consisting mostly of overproduced spoken-word lyrics and rhythmic squeals.

The show must go on, however, and it does so in full throttle. Spears walks the fraying tightrope between morbid and brutally honest in the electro-powered "Mannequin," singing "Scream your lungs out….My face [is] like a mannequin." In "My Baby," which Spears co-wrote with Guy Sigsworth about her sons, Britney demonstrates her competency in juggling, jumping from a solid club banger to a soulful, lullaby-reminiscent song.
With the enormous success of her new album, it's looking like Britney Spears has shed her marred Pop Princess personality— finally out from under. But with Britney, you never really know. Only one thing's for sure: Spears' "Circus" is a spectacular show.